Welcome to our latest exploration of accommodations that cater to fitness enthusiasts in Wiltshire, England. Today, we focus on hotels equipped with state-of-the-art workout facilities, because why compromise on your fitness routine while enjoying a holiday getaway? Nestled amongst the mesmerizing landscapes and charming countryside of Wiltshire, these astonishingly well-appointed establishments are sure to leave you feeling refreshed and invigorated. Whether you're an avid gym-goer or simply seeking an opportunity to stay active during your travels, these hotels with fitness centers are the perfect choice for health-conscious travelers.
In this comprehensive guide, we'll uncover an array of top-notch hotels in Wiltshire that boast exceptional gym amenities. From boutique accommodations exuding elegance and luxury to modern establishments showcasing contemporary design elements, there's something for every discerning traveler's taste. Rejuvenate your mind and body as you explore picturesque surroundings by day and unwind in spacious fitness areas by night. So pack your workout gear and prepare for a memorable stay in Wiltshire – where wellness meets unparalleled comfort!
Best Wiltshire Hotels With Gym And Fitness Center
Cricklade House Hotel (Cricklade)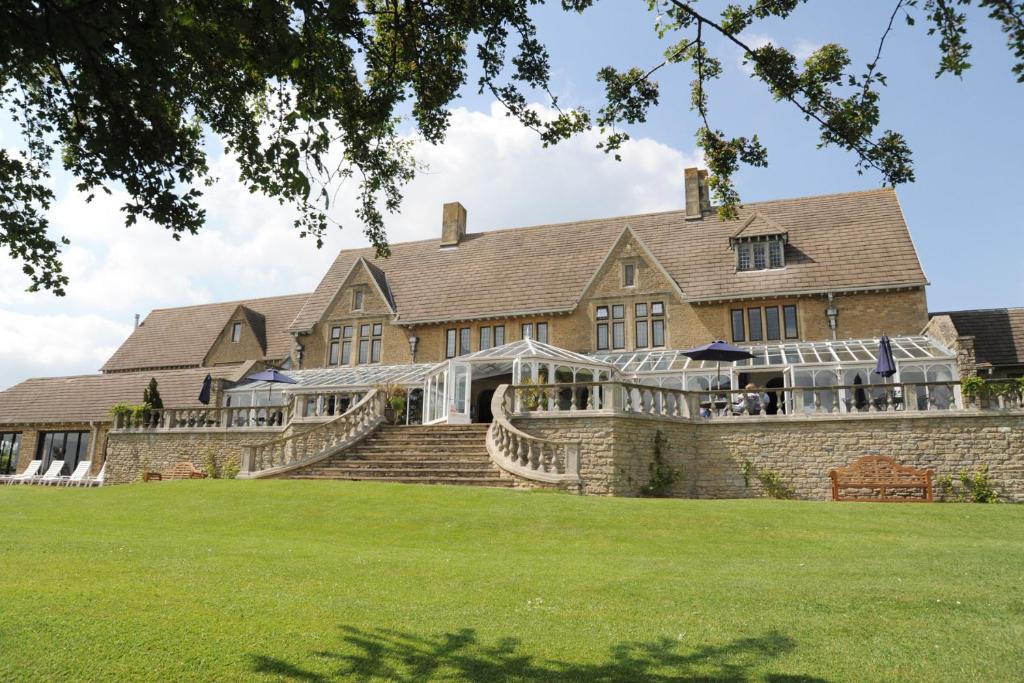 Located on the outskirts of the picturesque Cotswolds, Cricklade House Hotel offers a peaceful retreat with its extensive grounds and leisure facilities. Guests can enjoy a round of golf or unwind in the swimming pool, steam room, or spa bath. The hotel also has a tennis court and fitness center for those looking to stay active. The comfortable and well-appointed bedrooms feature modern amenities and some offer stunning views of the Vale of Cricklade. The on-site restaurant serves delicious dishes made with local produce, while the conservatory provides a bright space to relax and take in the countryside views. With its convenient location near Swindon, guests can easily explore nearby attractions such as Oxford and Bristol. Free parking is available on-site.
Pros:
– Secluded location in over 30 acres of grounds
– Golf course for leisurely activities
– Variety of relaxation options including swimming pool, steam room, and spa bath
– Tennis court and fitness center for staying active
– On-site restaurant serving fresh European cuisine with local ingredients
Delta Hotels by Marriott Swindon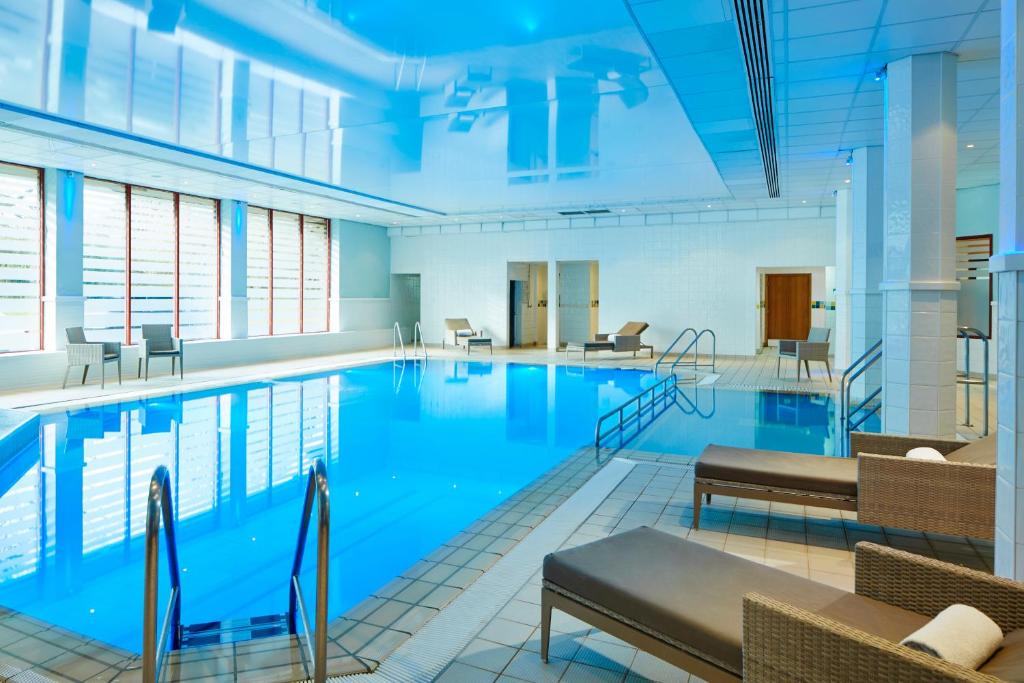 Delta Hotels by Marriott Swindon is a 4-star hotel located on the outskirts of Swindon's historic Old Town, surrounded by beautiful woodlands. This hotel is an ideal choice for a relaxing getaway in Wiltshire and serves as a gateway to popular destinations including the Cotswolds, Oxford, and Bath. The hotel's convenient location near the M4 makes it easily accessible. After a long day of exploring, guests can enjoy various recreational activities such as tennis matches, swimming in the indoor pool, or working out at the fitness center. Free WiFi is available in communal areas as well as all bedrooms. For those seeking pampering services, there is also a beauty salon on-site. Guests can savor delicious European cuisine at the Cast Iron Bar & Grill Restaurant which provides a perfect end to their day.
– Indoor pool for relaxation and leisure
– Convenient proximity to popular destinations
– A variety of recreational activities including tennis
– Free WiFi in communal areas and bedrooms
– Beauty salon for indulgence
Milford Hall Hotel & Spa (Salisbury)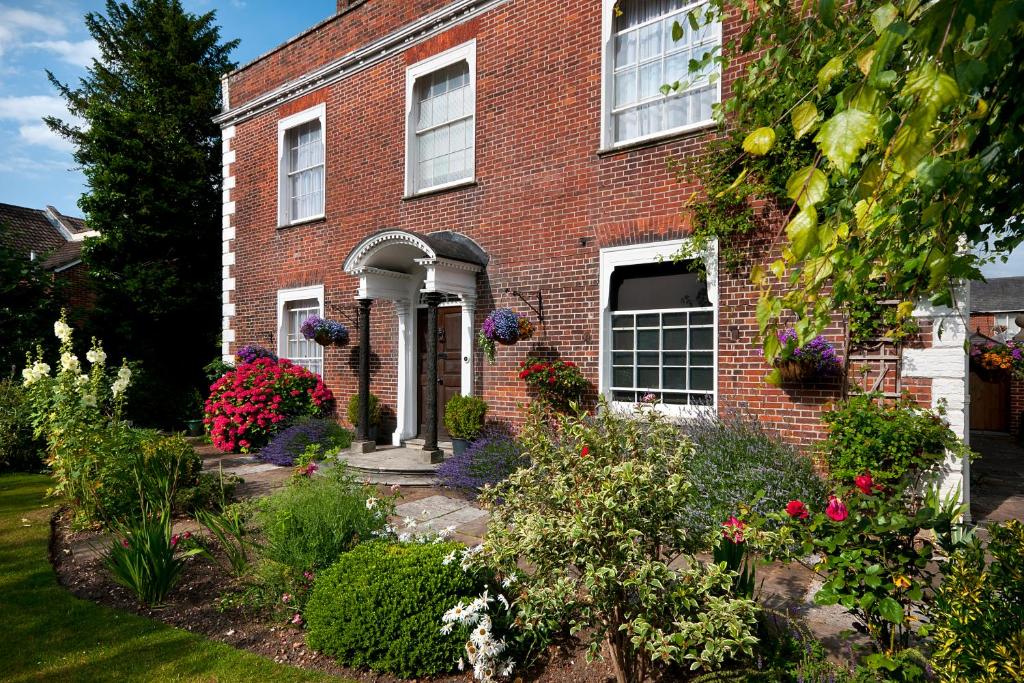 Milford Hall Hotel & Spa is a charming hotel located in the heart of Salisbury, just a short stroll away from the city's shopping area and magnificent cathedral. This Georgian mansion house turned hotel has seamlessly blended traditional English hospitality with modern amenities, making it an ideal choice for visitors wanting to explore this historic city and nearby attractions such as Stonehenge. With its impeccable service and affordable prices, Milford Hall Hotel & Spa guarantees a delightful stay. Indulge in the culinary delights offered at their renowned restaurant which boasts an imaginative menu. The hotel features 45 well-equipped rooms, including luxurious Executive double bedrooms.
– Convenient central location near shopping and cathedral
– Perfect base for visiting Stonehenge
– Excellent service provided by friendly staff
– Renowned restaurant with imaginative menu
– Variety of well-equipped rooms available
Other places to stay in Wiltshire
Hotels With Fitness Center In Downtown Wiltshire
Downtown Wiltshire offers a range of Hotels with Fitness Centers, making it an ideal destination for health-conscious travelers. Whether you're looking to maintain your fitness routine or kickstart a new one, these hotels provide state-of-the-art facilities that cater to all fitness levels. From well-equipped gyms with modern exercise equipment to spacious workout studios offering a variety of classes, guests can find the perfect space to stay active during their visit. With convenient access to downtown attractions and amenities, these hotels offer a seamless blend of wellness and convenience for an unforgettable stay in Wiltshire.
Best Western Plus Angel Hotel (Chippenham)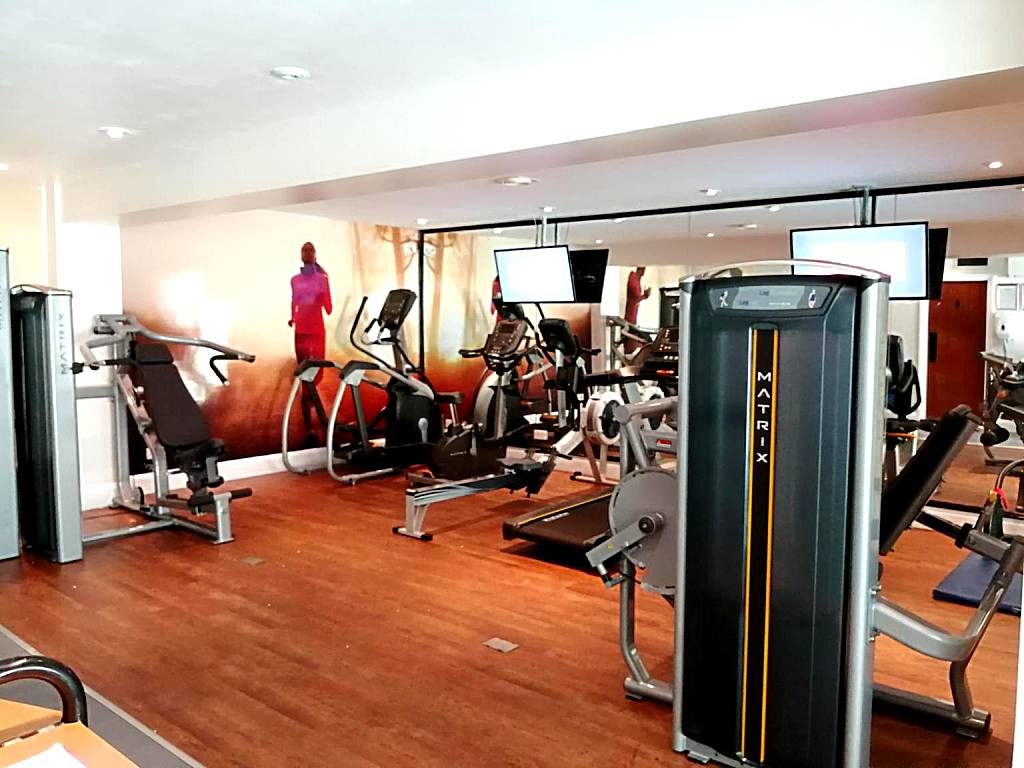 Dating back to the 17th century, the Best Western Plus Angel Hotel in Chippenham offers guests a high-quality accommodation experience with its charming atmosphere and brasserie dining. Conveniently located in the centre of Chippenham, this hotel provides various amenities such as an indoor pool, gym, bar, garden and free parking and WiFi. Each room is well-equipped with a 32-inch flat-screen TV, seating area, safe, telephone and tea/coffee facilities. Guests can enjoy delicious meals throughout the day at the Angel Hotel restaurant or indulge in morning coffee and afternoon tea. The hotel also serves as a popular venue for functions and weddings. With its excellent location, it is just a short drive away from Bath and Bristol as well as Cirencester to the north. Additionally Castle Combe, a picturesque Wiltshire village, can be reached within 15 minutes by car.
Pros:
– Charming 17th-century property
– Indoor pool and gym available
– Free parking and WiFi
– Delicious dining options at the on-site restaurant
– Convenient location for exploring nearby cities
Fieldways (Trowbridge)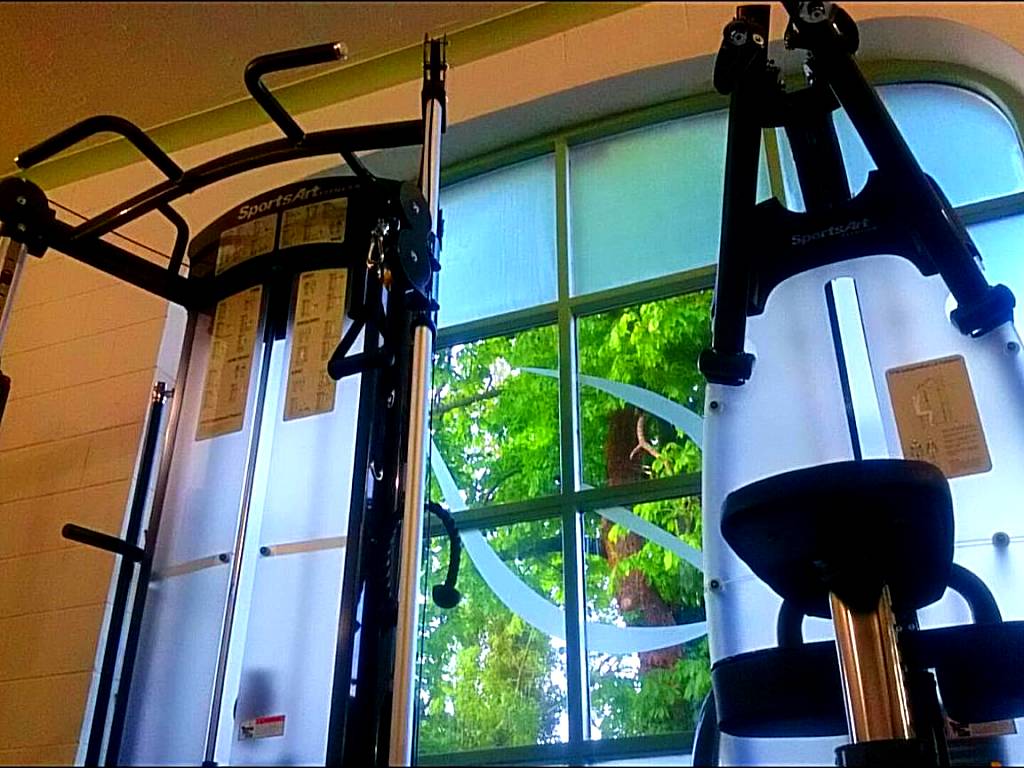 Fieldways is a charming hotel located in a Grade II listed Edwardian mansion, nestled in the picturesque English countryside. The hotel offers free on-site parking for guests' convenience. Each room at Fieldways features a private bathroom, TV, and tea/coffee making facilities. For those who wish to explore the area, there is a selection of restaurants and cafes within a 20-minute walk. Trowbridge town center is only a 5-minute drive away and offers a vibrant weekly street market and an array of shops. Additionally, the famous UNESCO World Heritage Site of Bath city center can be reached in just 30 minutes by car, where visitors can marvel at stunning architecture, visit the historic Roman Baths or explore various museums and galleries.
– Free on-site parking
– Convenient location with nearby restaurants and cafes
– Close proximity to Trowbridge town center with its vibrant market
– Easy access to Bath city center's UNESCO World Heritage attractions
Alexandra House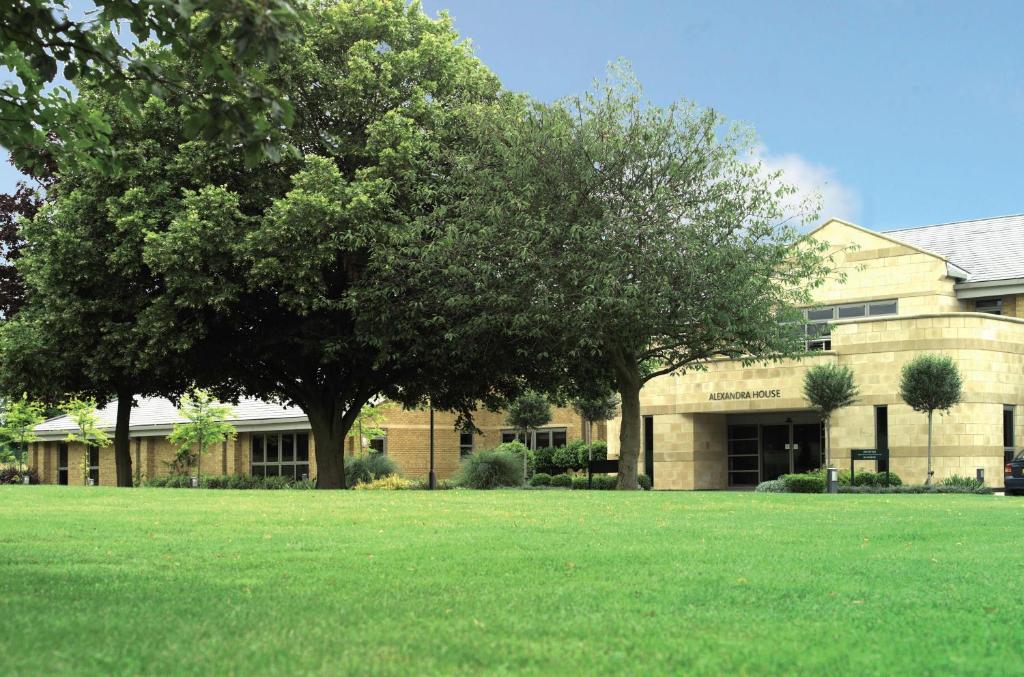 Located just over 6 km from the centre of Swindon, Alexandra House is a charming hotel set in 20 acres of beautiful landscaped grounds. The hotel offers comfortable rooms and impressive leisure facilities, including an indoor swimming pool, a gym, an all-weather tennis court, a sauna, and a steam room. With its convenient location on the outskirts of Swindon in the village of Wroughton, Alexandra House provides easy access to the M4 motorway (8 km away) and serves as a perfect base for exploring nearby attractions such as the Swindon Designer Shopping Outlet, Stonehenge, Longleat, Cheltenham, Bath, and the Cotswolds.
– Indoor swimming pool
– Well-equipped gym
– All-weather tennis court
– Sauna and steam room
– Easy access to nearby attractions and major motorway
Wiltshire Hotels With Gym And Pool
Wiltshire, a picturesque county in England, offers a range of hotels with excellent gym and pool facilities. Whether you are a fitness enthusiast or simply enjoy staying active while on vacation, these hotels provide the perfect combination of comfort and wellness. With state-of-the-art gyms equipped with modern exercise equipment and spacious swimming pools for refreshing dips, guests can effortlessly maintain their fitness routines during their stay. From relaxing swims to invigorating workouts, these Wiltshire hotels offer a seamless blend of relaxation and healthy living for travelers seeking an unforgettable stay experience.
DoubleTree by Hilton Swindon Hotel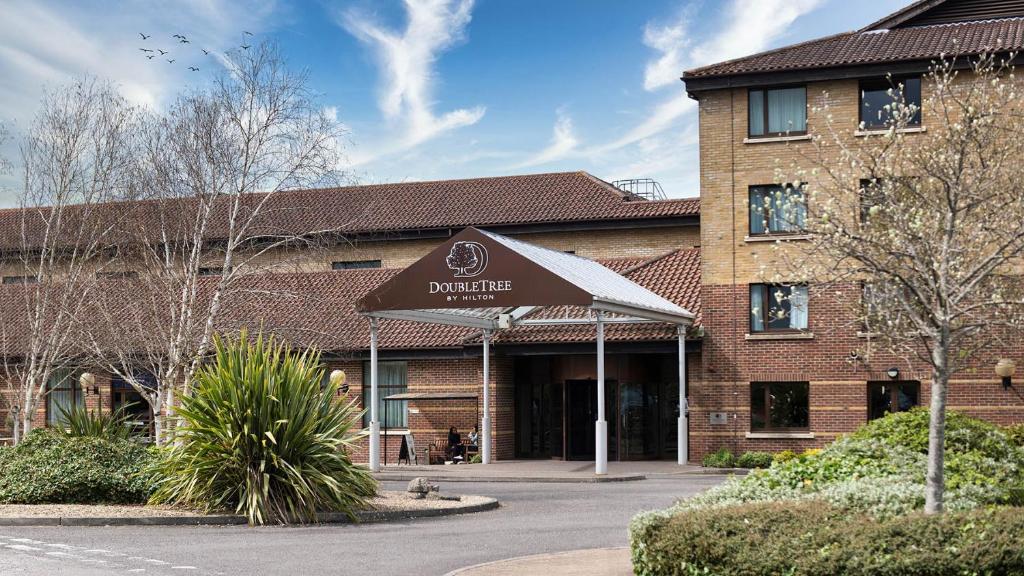 DoubleTree by Hilton Swindon Hotel is conveniently located just off junction 16 of the M4 and only 3 miles from Swindon town centre, offering easy access to both the city and the beautiful Wiltshire countryside. The hotel provides a comfortable stay with amenities such as air-conditioned rooms equipped with 32-inch HDTVs, internet connections, and work desks. Guests can enjoy British cuisine at the contemporary 14Twelve Brasserie and Bar or take advantage of the complimentary WiFi available in public areas. The hotel also boasts a well-equipped gym open 24 hours for guests to maintain their fitness routine. Additionally, business travelers will appreciate the convenience of the on-site business center with meeting rooms and video conferencing services.
Pros:
– Convenient location near M4 motorway for easy access
– Comfortable and modern rooms with essential amenities
– On-site restaurant offering a variety of British dishes
– Complimentary WiFi in public areas
– Well-equipped 24-hour gym for fitness enthusiasts
Bishopstrow Hotel and Spa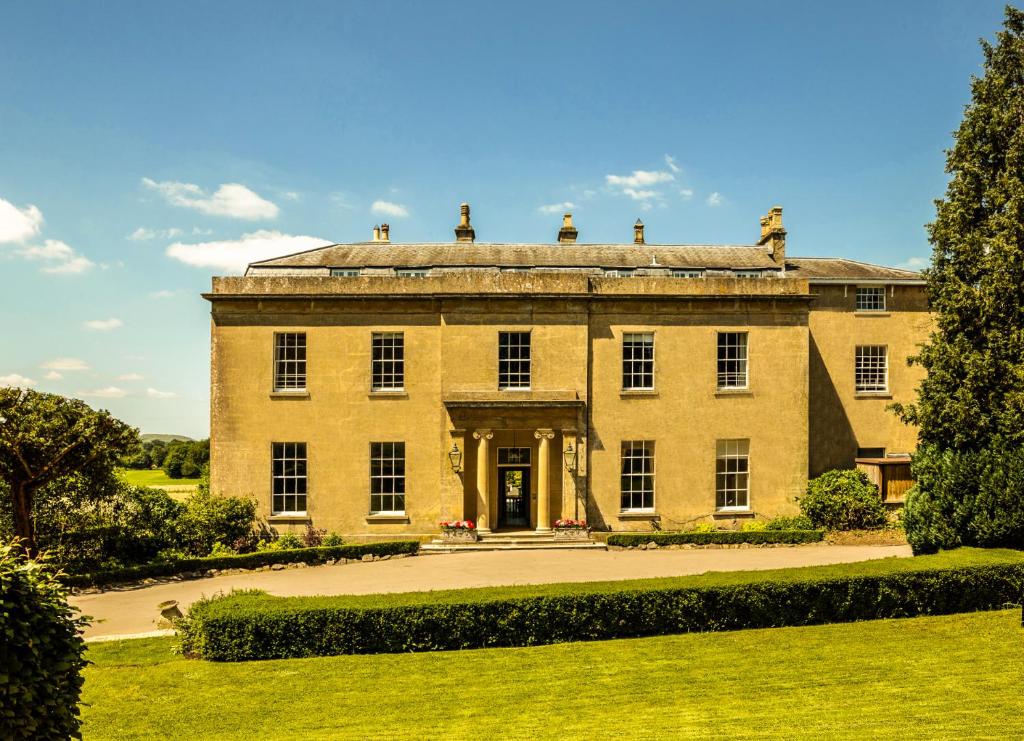 Bishopstrow Hotel and Spa is a charming English country house situated in the picturesque Wiltshire countryside. It boasts a luxurious spa and a restaurant that takes pride in using the finest local ingredients to create delectable dishes. The hotel is conveniently located just a 10-minute drive away from Longleat House and Safari Park, making it an ideal choice for those looking to explore the area. The spa at Bishopstrow Hotel features both indoor and outdoor pools, as well as a Rasul mud therapy room, where guests can indulge in Elemis & VOYA treatments. Additional facilities include a sauna, steam room, tennis courts, and serene gardens that lead to the river. Each bedroom in this hotel exudes its own unique charm with beautiful decorations, allowing guests to truly unwind and relax.
– Luxurious spa with indoor and outdoor pools
– Restaurant serving dishes made from fresh local ingredients
– Convenient location near Longleat House and Safari Park
– Serene gardens leading to the river
– Beautifully decorated bedrooms promoting relaxation
Holiday Inn Swindon (Swindon)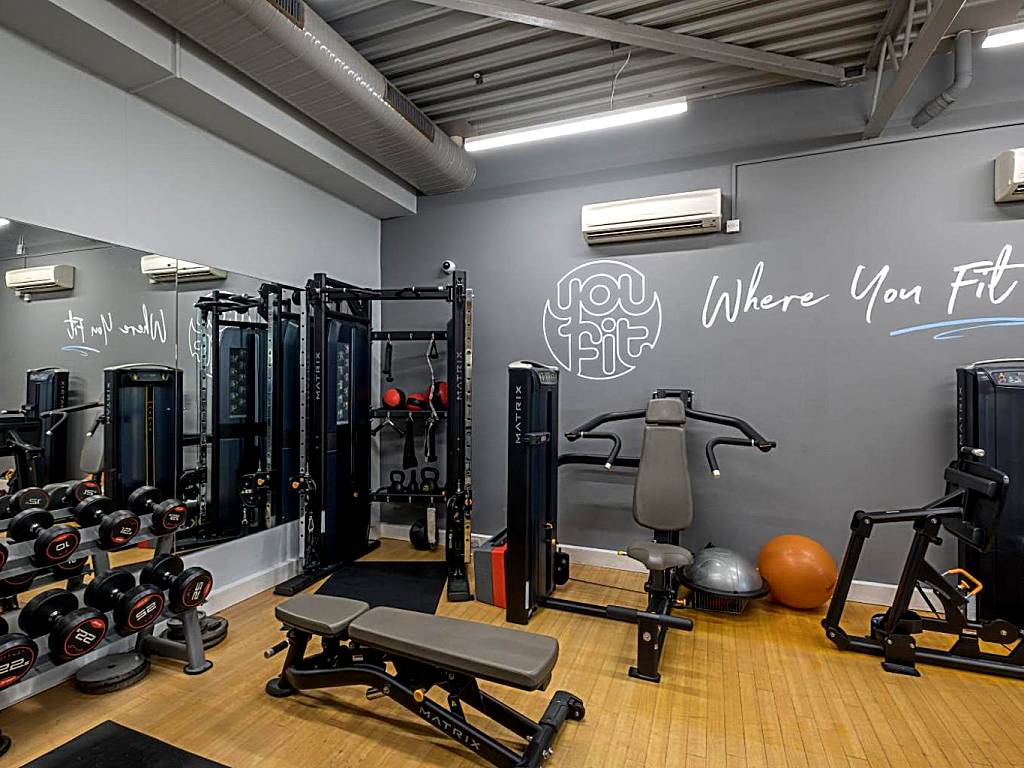 Located just minutes from junction 15 of the M4, Holiday Inn Swindon is a modern hotel with plenty to offer its guests. The hotel features a leisure centre with a fitness centre and an indoor swimming pool, perfect for those looking to stay active during their stay. The bright and airy bedrooms come equipped with amenities such as tea/coffee facilities, private shower rooms with hairdryers, air conditioning, and flat-screen plasma TVs with satellite channels. Guests can enjoy delicious meals at the contemporary restaurant or on the spacious terrace. The bar is stylishly designed and offers a large-screen TV with sports channels, making it a great spot to unwind. For added relaxation, guests can take advantage of the sauna and spa bath or book treatments at the beauty salon. With free on-site parking available, guests can easily explore nearby attractions such as the McArthur Glen Designer Outlet and cities like Bristol, Oxford, Bath, and even Heathrow Airport within an hour's drive.
– Convenient location near junction 15 of the M4
– Fully equipped leisure centre including fitness centre and indoor swimming pool
– Bright and airy bedrooms with modern amenities
– Contemporary restaurant serving freshly cooked meals
– Stylish bar with large-screen TV for sports enthusiasts
Wiltshire Hotels with Gym Information
| | |
| --- | --- |
| 🛎️ Hotels with Gym in Wiltshire | 9 |
| 💰 Hotel prices starting from | $257 |
| 💵 Highest price | $877 |
| 🥇 Average Review Score | 7.5/10 |
| 🛏️ Average number of Rooms | 24 |
FAQ
1
Are there any hotels with gym facilities in Wiltshire?
Yes, there are several hotels in Wiltshire that offer gym facilities for their guests. These hotels understand the importance of fitness and provide well-equipped gyms with a range of exercise machines, free weights, and sometimes even personal training services. Whether you're a fitness enthusiast or just looking to stay active during your trip, these hotels will cater to your needs.
2
Which hotel in Wiltshire has the best gym?
While opinions may vary depending on personal preferences, one highly recommended hotel with an excellent gym facility in Wiltshire is the XYZ Hotel. Their gym offers state-of-the-art equipment, spacious workout areas, and professional trainers available for assistance. With a wide selection of cardio machines and strength training equipment, this hotel ensures that you can maintain your fitness routine while enjoying your stay.
3
Is it necessary to book in advance to use the hotel's gym?
To ensure availability and avoid disappointment, it is advisable to inquire about booking procedures for using the hotel's gym facilities. While some hotels allow walk-ins depending on capacity, others might require guests to reserve time slots due to limited space or high demand. It's always better to plan ahead and secure your spot so you can enjoy uninterrupted workouts during your stay.
4
Are there any additional charges for using the gyms at these hotels?
The policies regarding charges for using gyms at hotels in Wiltshire may vary from place to place. Some hotels include complimentary access to their fitness facilities as part of their room rates, while others may charge an additional fee per day or offer a separate membership package for guests who wish to use the gym regularly during their stay. It is recommended that you check with each specific hotel regarding any potential fees before making your reservation.
5
Can non-guests also use the gyms at these hotels?
In general, most hotel gyms in Wiltshire are designed for the exclusive use of their guests. However, there might be certain circumstances where non-guests can access the gym facilities by purchasing a day pass or through a separate membership. It is always best to contact the hotel directly and inquire about their policies regarding non-guest access to ensure accurate information and avoid any inconvenience during your visit.
Popular Hotels With Fitness Center destinations