Welcome to our latest exploration of accommodations offering fitness facilities in the charming city of Katowice, Poland. Whether you're a dedicated gym enthusiast or simply looking to maintain your exercise routine while traveling, rest assured that Katowice has an impressive selection of hotels with fitness centers. From sleek and modern establishments to cozy boutique hotels, there is something for every traveler seeking a balance between relaxation and staying active.
Katowice, situated in the southern region of Poland, is known for its rich history, vibrant culture, and stunning architecture. As you delve into the city's bustling streets and immerse yourself in its unique atmosphere, it's reassuring to know that your fitness needs can be catered to within the comfort of your chosen hotel. With a range of options available – from state-of-the-art gyms equipped with top-notch equipment to serene wellness areas perfect for unwinding after a day of exploration – these hotels provide the ideal setting for guests who value both their physical well-being and their travel experiences.
So pack your workout gear along with your curiosity as we embark on this journey through some remarkable Hotels With Gym in Katowice. Get ready to elevate your stay by embracing an active lifestyle while indulging in all that this captivating city has to offer.
Best Katowice Hotels With Gym And Fitness Center
Novotel Katowice Centrum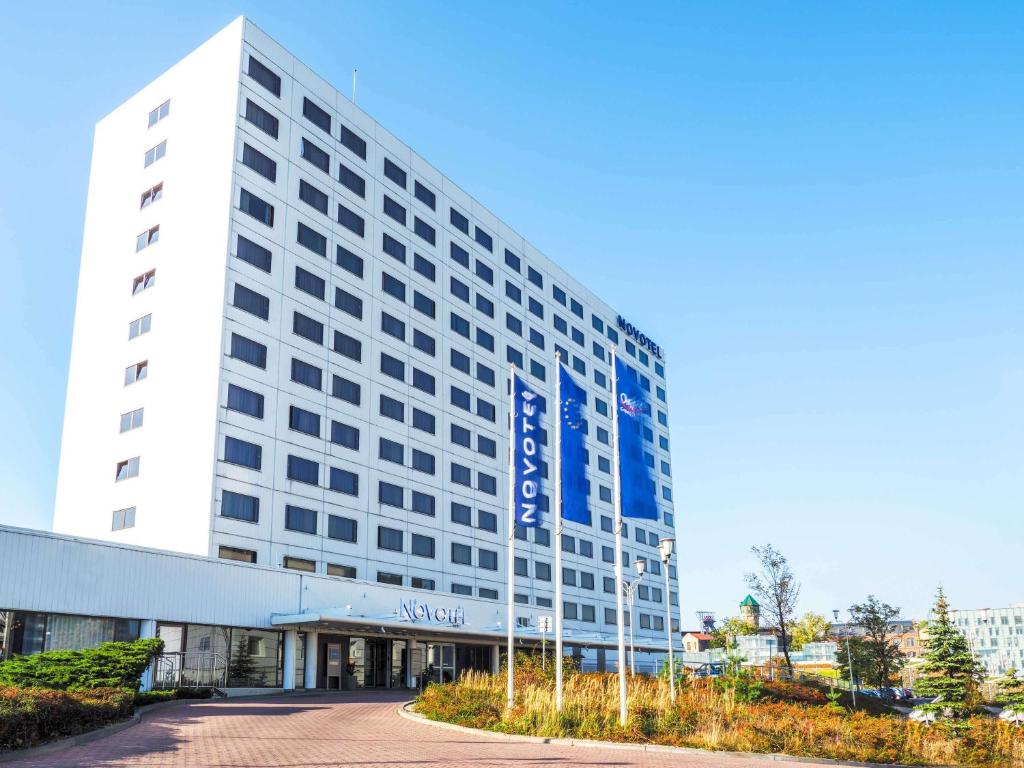 Located just 700 meters from the city center and Spodek Arena, the non-smoking Novotel Katowice Centrum offers spacious air-conditioned rooms with free wired internet and an en suite bathroom with amenities. The rooms also feature comfortable sitting areas. The hotel boasts health and fitness facilities including an indoor swimming pool and hot tub. Guests can enjoy traditional Polish and international cuisine at the hotel's restaurant, or opt for 24/7 room service for hot meals and snacks. The hotel bar serves a wide selection of coffee and drinks. With its convenient location, Novotel Katowice is only 1.4 km from Katowice Główny railway station, while Silesian Theatre, Silesian Museum, and the International Congress Centre are within close proximity.
– Spacious air-conditioned rooms
– Indoor swimming pool
– Health and fitness facilities including a hot tub
– Restaurant specializing in traditional Polish and international cuisine
– Convenient location near city center attractions
Park Inn by Radisson Katowice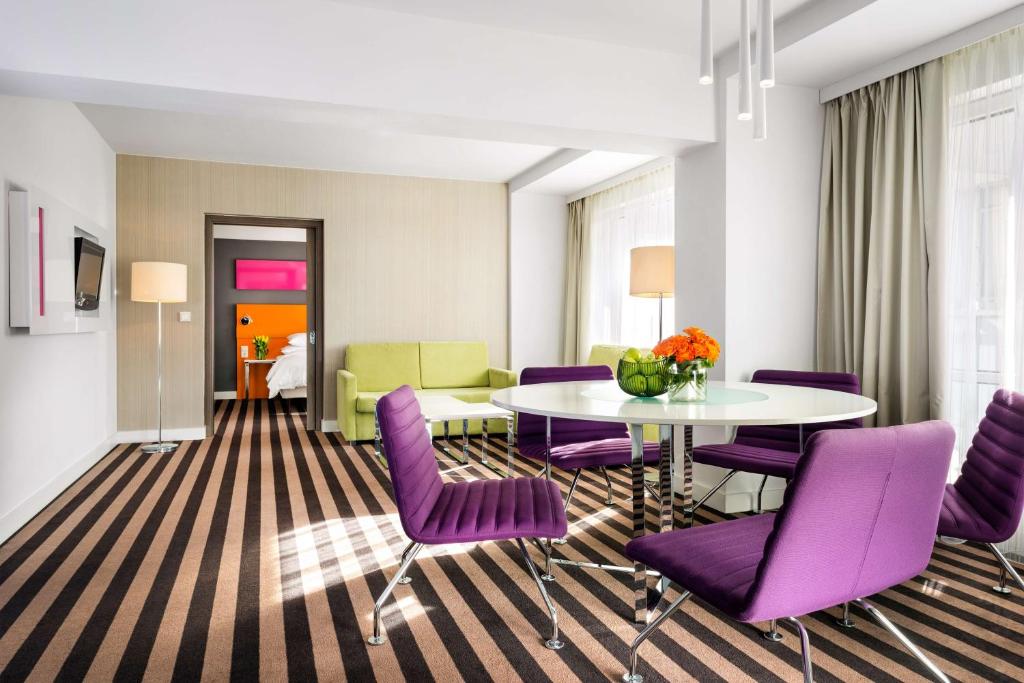 Park Inn by Radisson Katowice is a modern hotel that offers comfortable rooms with free high-speed WiFi and parking. The hotel features an electric vehicle charging station and a well-equipped fitness centre with saunas facilities. Guests can enjoy delicious meals at Restauracja Kuchnia Otwarta, which serves Silesian and Polish cuisine made from fresh ingredients. The hotel's convenient location allows easy access to popular attractions such as the Spodek sports and events venue, the Silesia City Center shopping mall, and the International Conference Centre, all just a short drive away. The air-conditioned rooms are stylishly decorated and come with LCD TVs, modern bathrooms with bath tubs, hairdryers, complimentary bottled water, and tea/coffee facilities. Guests can also take advantage of 24-hour room service, on-site library, business center, and enjoy drinks at the lobby bar. Additionally, the hotel is situated next to the expansive Silesian Culture and Recreation Park which offers various recreational activities including a zoo, planetarium, skansen (open-air museum), amusement park, cable car rides,and numerous bike and hiking paths.
– Modern rooms with free high-speed WiFi
– Convenient onsite electric vehicle charging station
– Well-equipped fitness centre with saunas facilities
– Proximity to Spodek sports venue & Silesia City Center shopping mall
– Access to nearby recreational activities in Silesian Culture and Recreation Park
Park Hotel Diament Katowice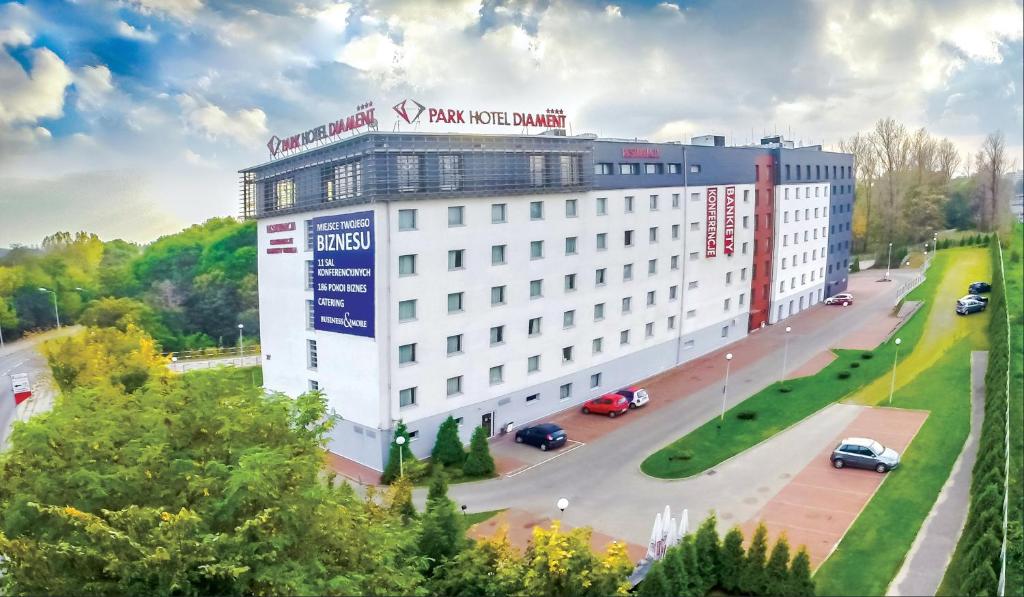 The Park Hotel Diament Katowice is a modern 4-star hotel located just a short drive away from the center of Katowice, the International Conference Centre, and Spodek Arena. The hotel offers contemporary accommodation decorated with regional features. Each air-conditioned room is equipped with free high-speed WiFi, a smart TV with internet access, tea/coffee making facilities, bottled water, and a desk. The private bathrooms feature either a shower or bath. Guests can enjoy hearty Polish cuisine and international dishes at the 6th-floor Atmosfera restaurant which offers panoramic views of Katowice. The restaurant also serves premium quality liqueurs, drinks, and snacks. A buffet breakfast is offered daily with live cooking stations for guests to enjoy. The Lobby Bar with its terrace is perfect for relaxing with a drink or snack. Additional amenities at the Park Hotel Diament Katowice include monitored parking, an Xbox game console for guests' entertainment, a Fitness Club & Sauna offering free yoga classes every Tuesday evening, as well as a large conference center and business corner. The hotel's location next to Tadeusz Kościuszko Park makes it convenient for guests to explore the largest park in Katowice. With easy access to the A4 motorway as well as A1 motorway and S86 national route, guests will have no trouble connecting to Kraków Balice and Katowice Airport.
– Modern accommodations decorated with regional features
– Free high-speed WiFi in every room
– Panoramic views of Katowice from Atmosfera restaurant
– Fitness Club & Sauna offering yoga classes
– Convenient location near Tadeusz Kościuszko Park and major highways
Hotels With Fitness Center In Downtown Katowice
Downtown Katowice offers a range of hotels with fitness centers, catering to the needs of health-conscious travelers. These well-equipped facilities provide guests with state-of-the-art exercise equipment and amenities, allowing them to maintain their fitness routines while away from home. Whether it's a quick workout session or an intense training session, visitors can make use of various cardio machines, free weights, and even fitness classes offered at these downtown hotels. With convenient access to the city's attractions and local dining options, staying at one of these Hotels with Fitness Centers ensures guests can stay fit and active during their visit to Downtown Katowice.
Hotel Diament Plaza Katowice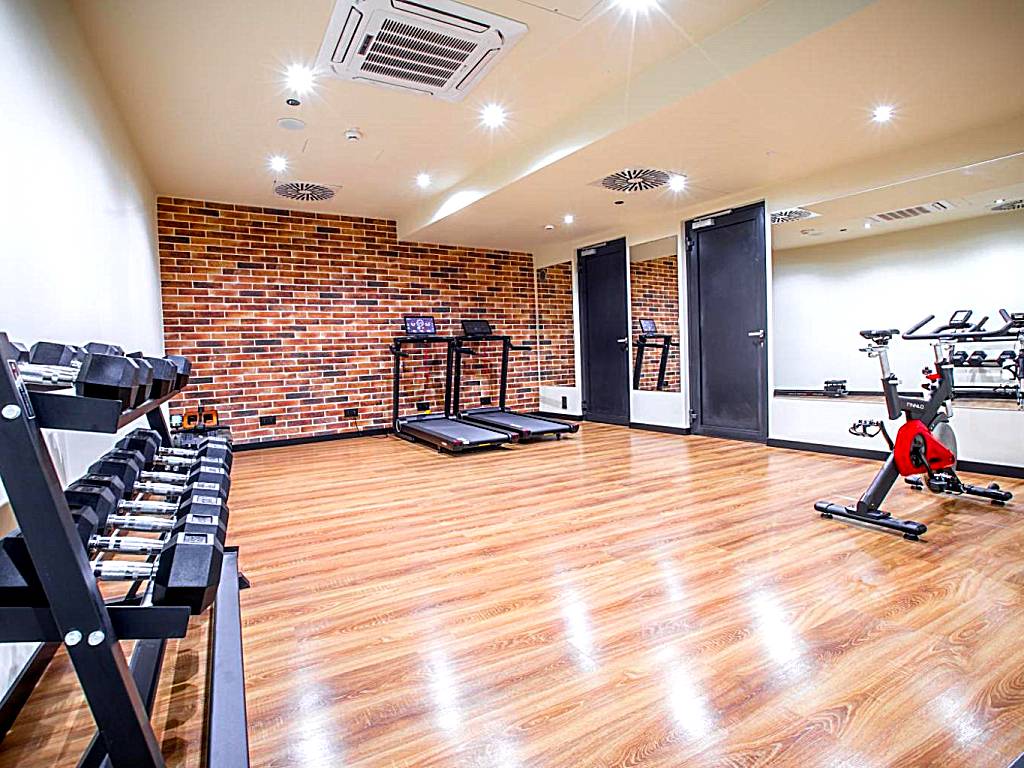 The 4-star Hotel Diament Plaza Katowice is a centrally located hotel in the heart of Katowice, just 300 meters from Katowice Główny Railway Station. The hotel features air-conditioned rooms with free WiFi, satellite TV, and tea/coffee-making facilities. Each room has a private bathroom with a hairdryer and the choice of a bath or shower. Guests can enjoy a delicious buffet breakfast at the hotel's elegant restaurant, KAKTUSY Kato Koncept Kulinarny, which serves Polish and regional dishes. The hotel offers helpful and friendly staff available 24/7 for any assistance needed, including airport shuttle services. Additional amenities include luggage storage, laundry/ironing services, and fully accessible private parking in the underground garage for disabled individuals. The hotel is conveniently located just 250 meters from the Silesian Theatre and only 1 km away from the popular Spodek venue. Travelers can easily reach Katowice Airport or Kraków Balice Airport within a 45-minute drive.
– Centrally located in Katowice
– Air-conditioned rooms with free WiFi
– Buffet breakfast with Polish and regional dishes
– Helpful 24/7 staff available for assistance
– Fully accessible private parking for disabled guests
Q Hotel Plus Katowice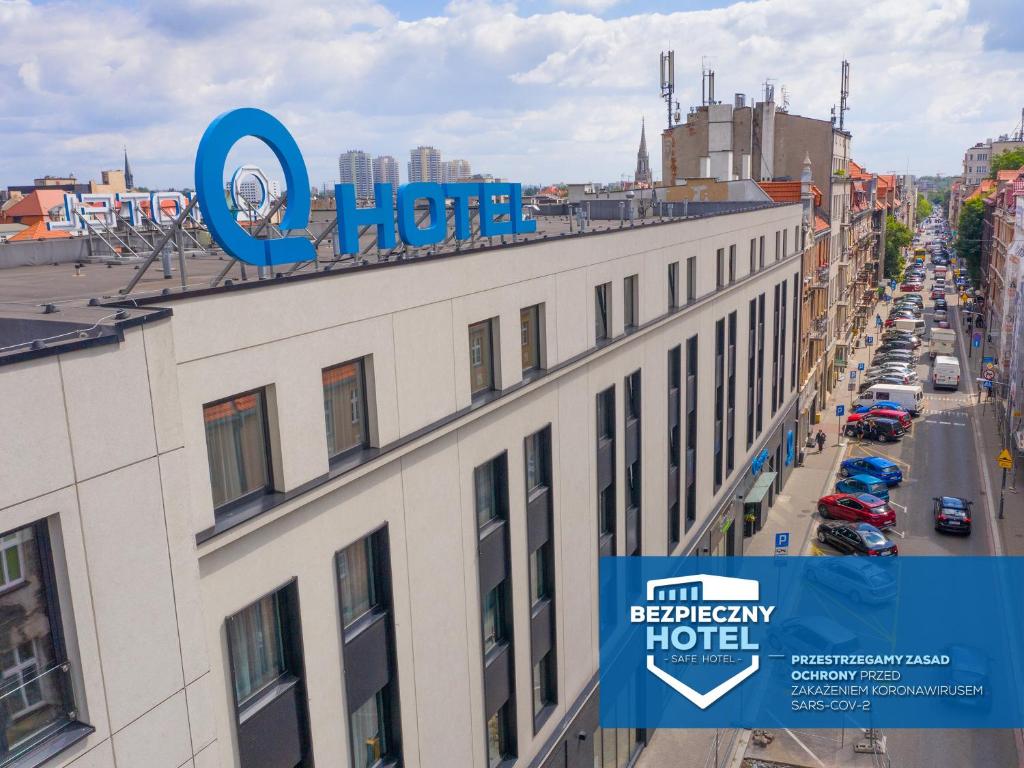 Q Hotel Plus Katowice is a conveniently located hotel in Katowice, just 400 meters from Main Railway Station. The hotel offers comfortable rooms with air conditioning and TVs. Some units also feature a seating area for guests to relax. Free toiletries and hairdryers are provided for added convenience. Guests can enjoy delicious meals at the on-site restaurant and unwind with drinks at the bar. The hotel is situated close to popular attractions such as the Spodek Arena and the International Conference Centre, both only 2 km away. Additionally, the Polish National Radio Symphony Orchestra is within a short distance of 2 km. Travelers will find it convenient to reach Q Hotel Plus Katowice as it is only 35 km from Katowice Pyrzowice Airport.
– Convenient location near Main Railway Station
– Comfortable air-conditioned rooms
– On-site restaurant serving delicious meals
– Close proximity to Spodek Arena and International Conference Centre
– Easily accessible from Katowice Pyrzowice Airport
Hotel Monopol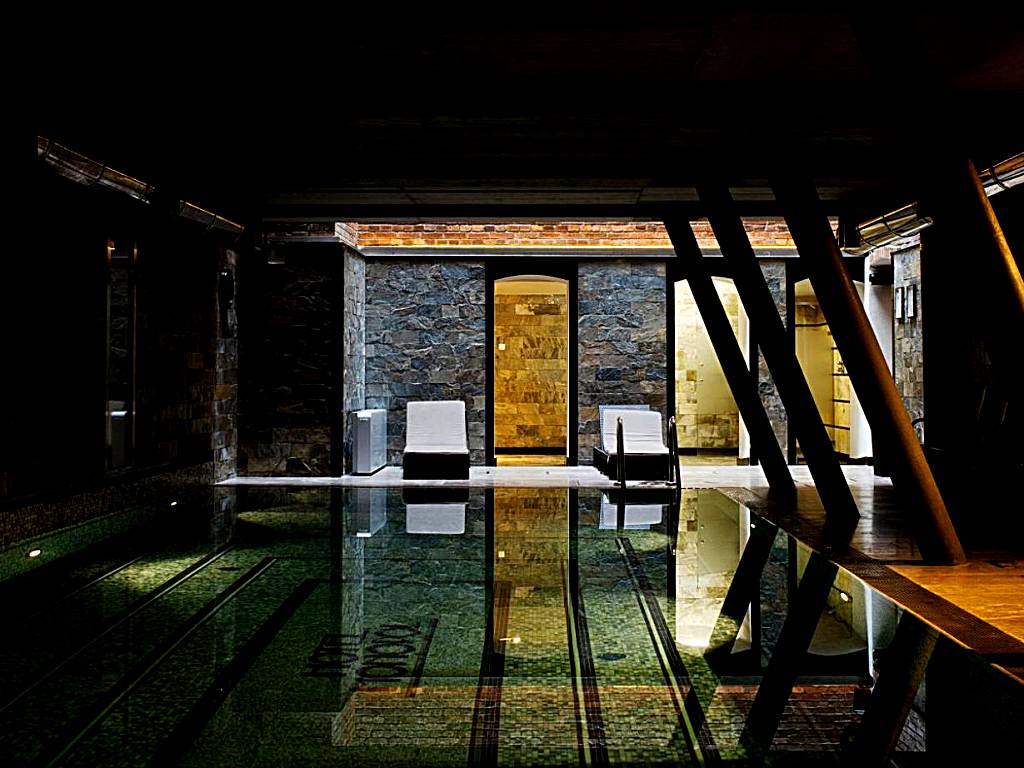 Located in the heart of Katowice, Hotel Monopol is a luxurious 5-star hotel that offers spacious and air-conditioned rooms. The hotel boasts free wellness facilities including a swimming pool and dry sauna. Guests are invited to visit the modern Wellness & Spa which features a fully equipped gym, swimming pool, fitness and cycling rooms, as well as dry and steam rooms. The hotel's restaurant has been recognized with two chef hats by the prestigious Gault&Millau guide in 2017 and 2018. The rooms at Hotel Monopol Katowice are beautifully designed with wooden furniture inspired by Art Deco. They include work desks, satellite TV, internet connection, paid minibar (in all rooms), Nespresso coffee machine (in Superior, Junior rooms, and apartments), and complimentary bottled water (in all rooms). Suites also feature a welcome fruit plate. With two restaurants on-site – Monopol and Cristallo – guests can indulge in international cuisine that changes with the seasons. Additionally, the hotel offers three fully-equipped meeting rooms for business travelers to make use of.
Katowice Hotels With Gym And Pool
Katowice, a vibrant city in Poland, boasts a fantastic selection of hotels with gym and pool facilities. Visitors looking to maintain their fitness regime or simply unwind after a long day of sightseeing can take advantage of these amenities. Whether it's an invigorating workout in the well-equipped gyms or a refreshing swim in the pristine pools, guests are guaranteed a rejuvenating experience during their stay. With a variety of options to choose from, travelers can find the perfect hotel that caters to their fitness needs while enjoying all that Katowice has to offer.
Courtyard by Marriott Katowice City Center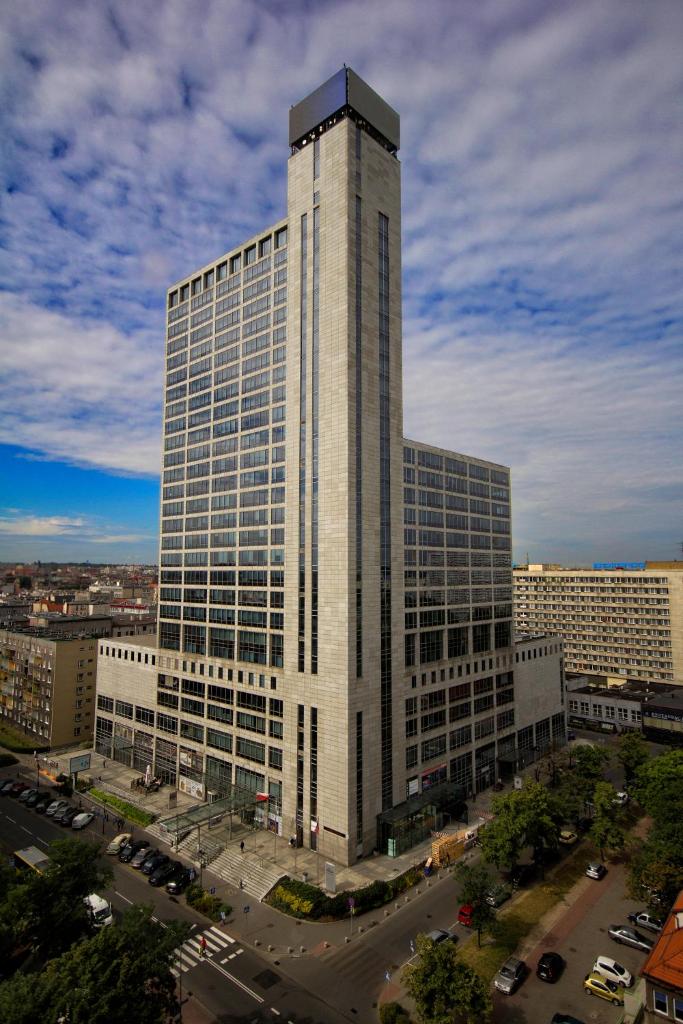 Located in Katowice's tallest building, Courtyard by Marriott Katowice City Center offers air-conditioned, quiet rooms with 49-inch LCD TVs and city views. The hotel features a 24-hour fitness club, sauna, squash court, and snack bar for guests to enjoy. The 27th Floor restaurant serves both Polish and international dishes while the cocktail bar provides a relaxing atmosphere with stunning city views. Breakfast includes over 100 fresh products, including regional specialties like cold cuts and cheese, as well as salads, freshly squeezed juices, and hot dishes. Conveniently situated just 750 meters from the train station and 350 meters from the Market Square in Katowice, guests are also within walking distance of popular attractions such as the Spodek arena, International Congress Center, and the seat of the Polish Radio National Symphony Orchestra.
Pros:
– Convenient location near train station and popular attractions
– Stunning city views from high-floor rooms
– Well-equipped fitness club for guests to stay active
– Variety of fresh food options offered at breakfast
– Relaxing cocktail bar with panoramic vistas
Katowice Hotels with Gym Information
| | |
| --- | --- |
| 🛎️ Hotels with Gym in Katowice | 7 |
| 💰 Hotel prices starting from | $76 |
| 💵 Highest price | $1829 |
| 🥇 Average Review Score | 8.6/10 |
| 🛏️ Average number of Rooms | 27 |
FAQ
1. Are there hotels with a gym in Katowice?
Yes, there are several hotels in Katowice that offer gym facilities for their guests. These hotels understand the importance of fitness and wellness, catering to travelers who want to maintain their exercise routines even while on vacation or business trips. Whether you're looking for a luxury hotel or a budget-friendly option, you can find accommodations with well-equipped gyms that include cardio machines, weightlifting equipment, and sometimes even fitness classes.
2. Do these hotels have professional trainers?
While not all hotels in Katowice with gyms have professional trainers on-site, some do provide this additional service. These hotels understand that some guests may require guidance when it comes to their workouts or may want personalized training sessions during their stay. If having access to a professional trainer is important to you, make sure to inquire about this service when booking your hotel.
3. Can I use the gym for free as a hotel guest?
In most cases, yes! Hotels in Katowice usually offer complimentary access to their gyms for guests staying at the property. This means that you can enjoy the benefits of working out without any additional fees during your stay. However, it's always recommended to double-check with the hotel before making assumptions as policies may differ from one establishment to another.
4. Are the gym facilities open 24 hours a day?
The operating hours of hotel gyms in Katowice vary depending on each establishment's policy and resources available. While some hotels keep their gym facilities open 24 hours a day for convenience and flexibility, others may have specific operating hours such as from early morning until late evening. It's advisable to check with your chosen hotel regarding their gym's opening times if it is an important factor in your decision-making process.
5. Can non-hotel guests use the gym facilities?
Some hotels in Katowice may allow non-guests to use their gym facilities for a fee or through day-pass options. However, it is more common for hotels to prioritize their guests' access and restrict outsiders from using the gym. If you are not staying at the hotel but still want to use their gym, it's recommended to contact the hotel directly in advance and inquire about any available options or restrictions they may have in place.
Popular Hotels With Fitness Center destinations