Welcome to our latest destination, Chester, United Kingdom! In this charming city nestled in the heart of England's picturesque countryside, you'll find a fantastic array of accommodation options to suit every traveler's needs. If you're someone who values their fitness regime even while on holiday, fear not – Chester has a plethora of hotels equipped with exceptional fitness facilities.
For those seeking an active and rejuvenating getaway, look no further than the Hotels With Gym in Chester. These establishments offer state-of-the-art fitness centers that cater to all levels of exercise enthusiasts. Whether you're a dedicated gym-goer or simply looking for a way to stay fit during your travels, these hotels provide an ideal solution. From spacious workout areas filled with modern equipment to professional trainers and classes available on-site, guests can expect nothing but the best when it comes to maintaining their health and wellness regimen.
Best Chester Hotels With Gym And Fitness Center
Mercure Chester Abbots Well Hotel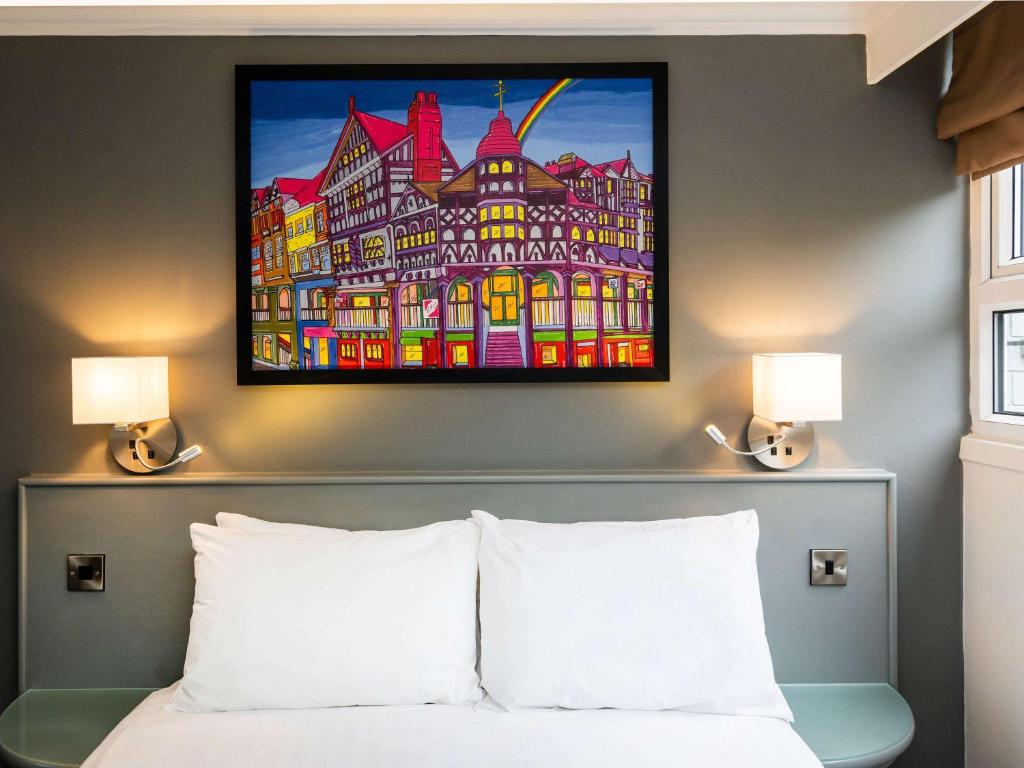 Located less than 3 miles from Chester's city center, the Mercure Chester Abbots Well Hotel is a delightful retreat boasting 2 acres of beautiful gardens and a Feel Good Health Club. With free parking and high-speed WiFi, guests can enjoy all that this hotel has to offer. The health club features an indoor swimming pool with a unique design, as well as a gym for those looking to stay active during their stay. Each room is equipped with modern amenities including a flat-screen TV, tea/coffee making facilities, and a work desk. For relaxation, guests can indulge in the sauna, steam room, or hot tub. The Brasserie offers an international menu and wine list in an intimate setting adorned with contemporary art and soft lighting. Guests can also unwind on the garden terrace or enjoy light snacks at the bar. Conveniently located just outside Chester's historic center, this hotel is only a short drive away from popular attractions such as Chester Zoo and Chester Race Course. Additionally, Boughton Heath Park and Ride is within walking distance, providing easy access to buses into the city center.
Pros:
– Indoor pool for leisurely swims
– Free parking adds convenience for guests
– Feel Good Health Club helps guests stay fit during their stay
– Beautiful gardens provide a tranquil atmosphere
– High-speed WiFi ensures connectivity for business or leisure needs
ABode Chester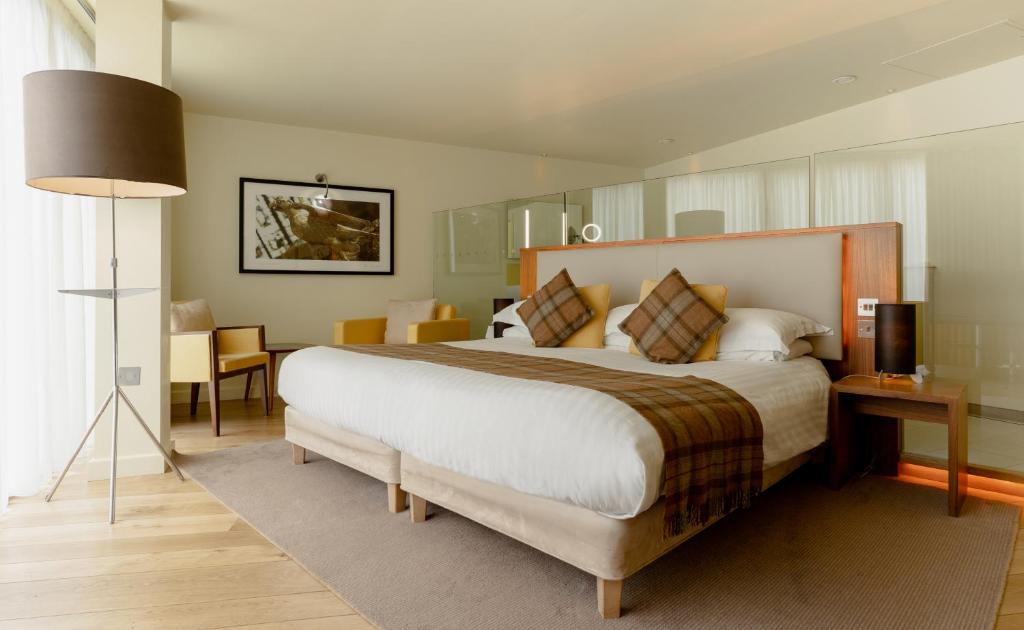 ABode Chester is a modern hotel located just a 15-minute walk from the historic city centre of Chester, offering guests easy access to all the attractions and amenities. The hotel features the Brasserie Abode & Bar on the fifth floor, where guests can enjoy stunning views of Chester and the nearby racecourse while indulging in delicious meals and drinks. The bedrooms at ABode Chester are equipped with flat-screen TVs, free WiFi, air conditioning, and contemporary bathrooms with bespoke toiletries. For those traveling by car, limited parking is available at the hotel. Additionally, Chester Zoo is just a short 15-minute drive away.
Pros:
– Stunning views of historic Chester and Chester Racecourse from the Brasserie Abode & Bar
– Modern bedrooms with amenities such as flat-screen TVs and free WiFi
– Convenient location just a short walk from Chester city centre
– Air conditioning in all rooms for comfort during warmer months
– Limited parking available for guests traveling by car
Crabwall Manor Hotel & Spa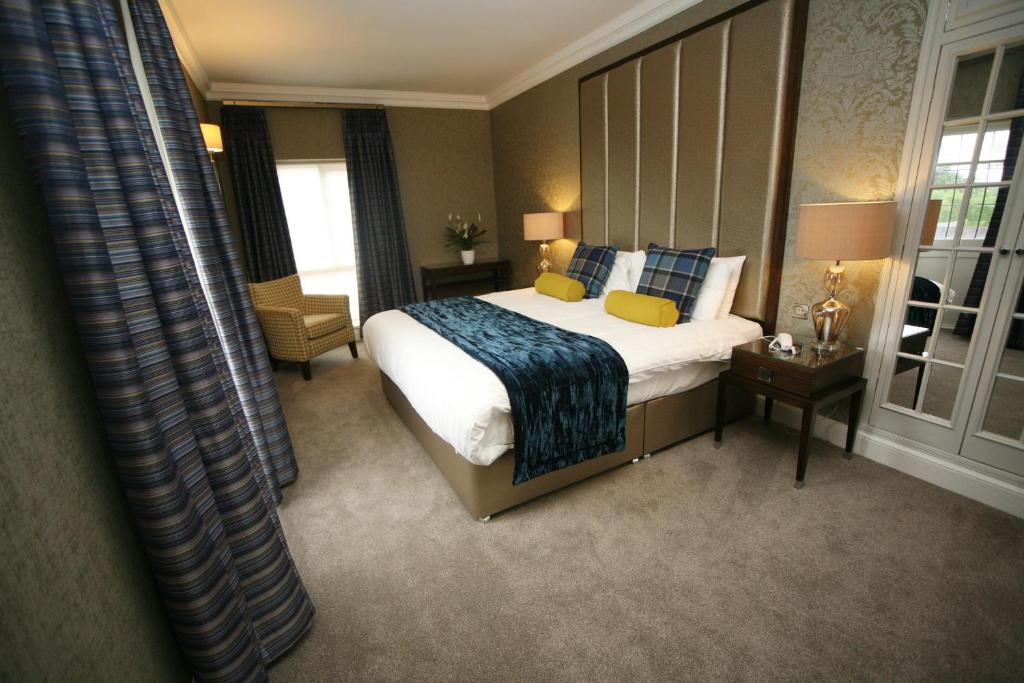 Crabwall Manor Hotel & Spa is a charming historic manor house that offers guests an elegant stay with its comfortable rooms and range of amenities. Located just a short drive from Chester city centre, this 1660 manor boasts beautiful views over its own patio from the Jacob Restaurant, where guests can enjoy traditional English and world cuisine. The hotel also features an indoor swimming pool, gym, aerobics studio, sauna, whirlpool, and steam room for guests to relax and rejuvenate during their stay. With 24-hour room service and free parking available, Crabwall Manor ensures a convenient and enjoyable experience for all visitors.
– Elegant rooms with historic charm
– Indoor swimming pool
– On-site gym and aerobics studio
– Spa with treatment rooms offering aromatherapy massage
– Convenient location near the M56 motorway
Other places to stay in Chester
Hotels With Fitness Center In Downtown Chester
Downtown Chester offers a range of hotels with fitness centers, providing guests with convenient access to workout facilities during their stay. These fitness centers are equipped with modern exercise equipment and offer various amenities such as cardio machines, free weights, and sometimes even group exercise classes. Whether travelers are looking to maintain their fitness routine or simply want to stay active while on vacation or business trips, these hotels in downtown Chester offer the perfect solution for health-conscious guests.
For Students Only Ensuite Bedrooms with Shared Kitchen at Tudor Place in Chester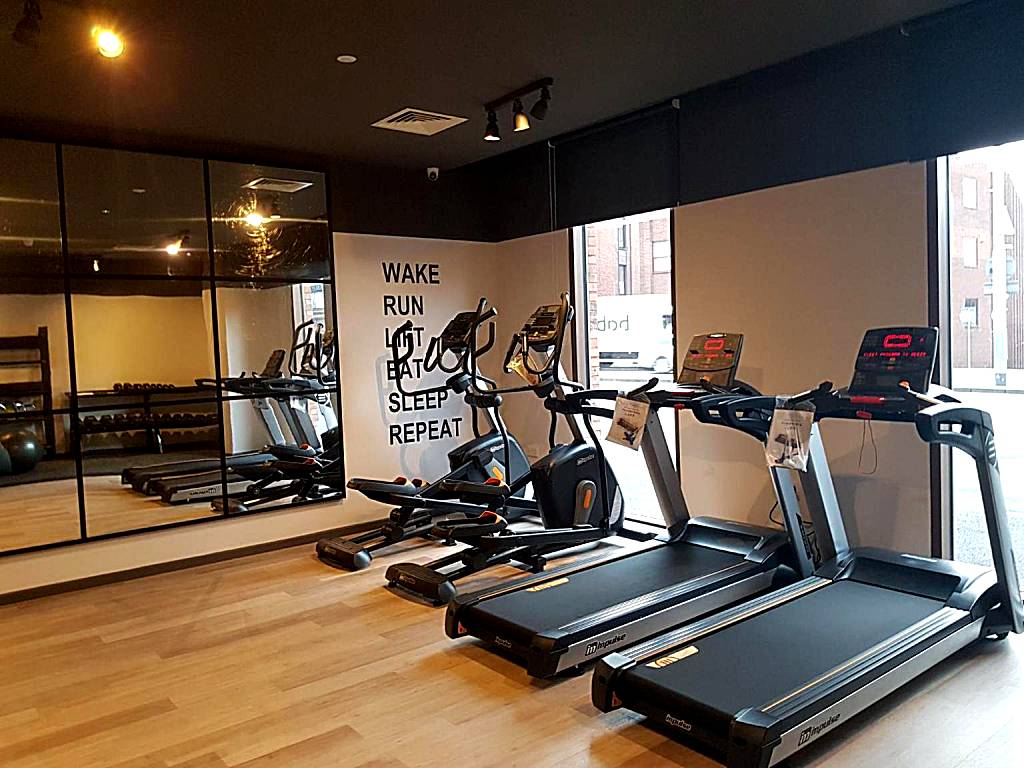 For Students Only Ensuite Bedrooms with Shared Kitchen at Tudor Place in Chester is a conveniently located hotel in Chester. It offers comfortable accommodations with free WiFi and a garden. The hotel is situated 1.2 km from Chester Racecourse and 3.9 km from Chester Zoo, making it an ideal choice for students or those visiting these attractions. Additionally, the hotel is within easy reach of popular destinations such as Albert Dock (30 km) and M&S Bank Arena Liverpool (30 km). The nearest airport, Liverpool John Lennon Airport, is 40 km away.
– Free WiFi throughout the property
– Access to shared kitchen facilities
– Convenient location near popular attractions
– A garden area for relaxation
– Gym and fitness center on-site
Rowton Hall Hotel and Spa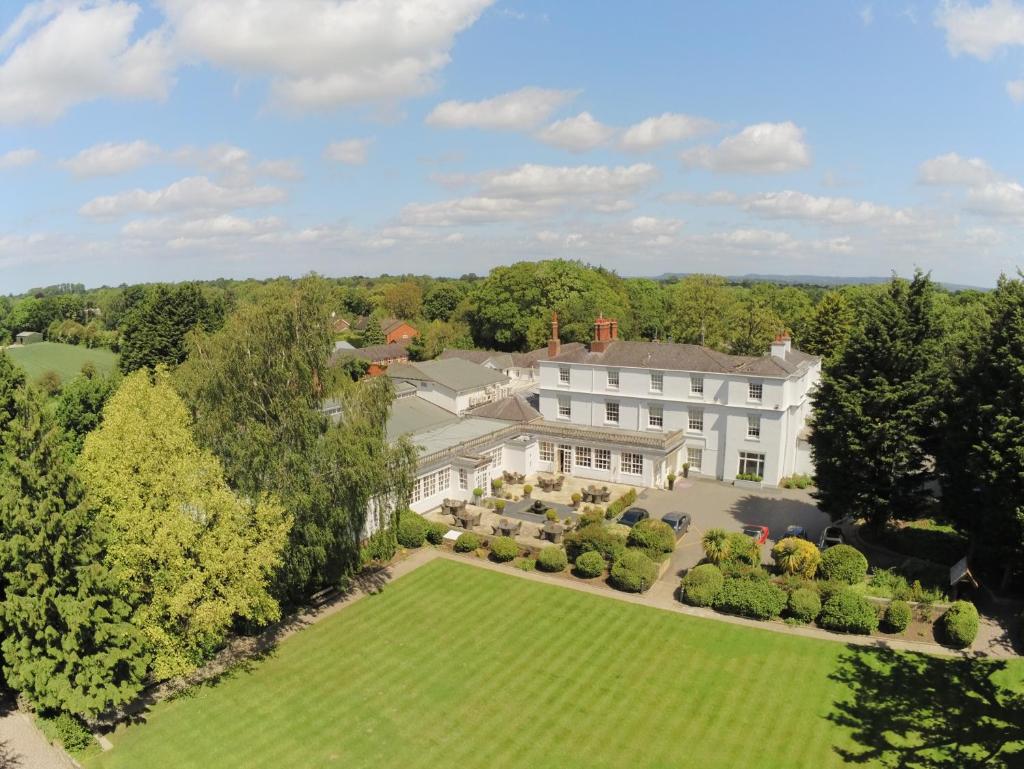 Rowton Hall Hotel and Spa is an elegant Georgian manor located in the Cheshire countryside, just 3 miles from Chester. This luxurious hotel offers boutique bedrooms, a beautiful spa, and an award-winning restaurant. The sumptuous bedrooms each feature modern bathrooms, free internet access, and tea/coffee facilities. The oak-panelled Langdale Restaurant serves a creative menu using local produce and ingredients from the kitchen garden. Guests can also enjoy refreshments on the terrace or in the conservatory lounge. Conveniently located just a 10-minute drive from Chester Racecourse and the historic center of Chester, this hotel offers free on-site parking. Additionally, it is only a 10-minute drive to Chester Zoo.
– Beautiful gardens in an 8-acre property
– Luxury spa for relaxation and rejuvenation
– Award-winning restaurant serving creative menus with locally sourced ingredients
– Free internet access in all rooms
– Convenient location near attractions such as Chester Racecourse and Chester Zoo
Moxy Chester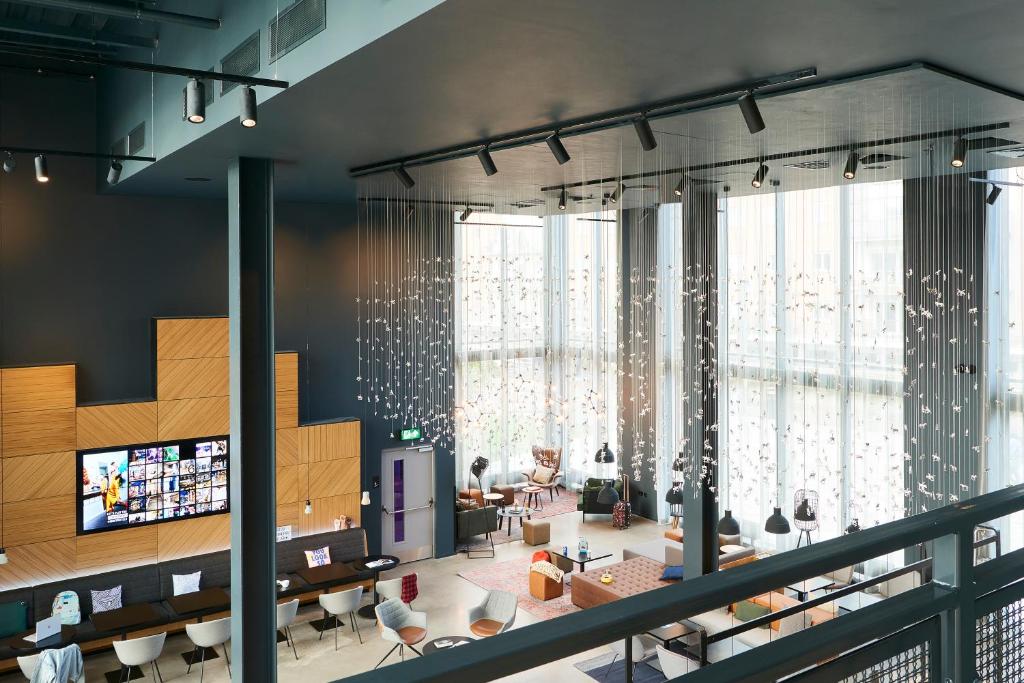 Opened in November 2020, Moxy Chester is a 4-star hotel located just 1.7 km from Chester Racecourse. This modern hotel offers comfortable and stylish accommodation with air-conditioned rooms featuring free WiFi and private bathrooms. Guests can enjoy the convenience of a 24-hour front desk, a business centre, and currency exchange services. The hotel also boasts a bar and shared lounge area for relaxation. Each room is equipped with a desk, flat-screen TV, and complimentary toiletries. Guests can start their day with a delicious breakfast buffet offering continental or Full English/Irish options. For those looking to explore the area, Chester Zoo is only 5.4 km away while Albert Dock is located 34 km from the property. The nearest airport, Liverpool John Lennon Airport, is situated 41 km from Moxy Chester.
– Modern and stylish accommodation
– Convenient location near Chester Racecourse
– Free WiFi throughout the hotel
– Comfortable amenities including air conditioning
– Delicious breakfast options available
Chester Hotels With Gym And Pool
Chester offers a great selection of hotels with gym and pool facilities, allowing guests to stay active and refreshed during their visit. These establishments provide state-of-the-art fitness centers equipped with modern exercise machines, weights, and cardio equipment. The indoor pools offer a relaxing space to unwind after a workout or simply enjoy a leisurely swim. Whether travelers are looking to maintain their fitness routine or indulge in some relaxation time, Chester's hotels with gym and pool options cater to all needs and preferences.
MILL Hotel & Spa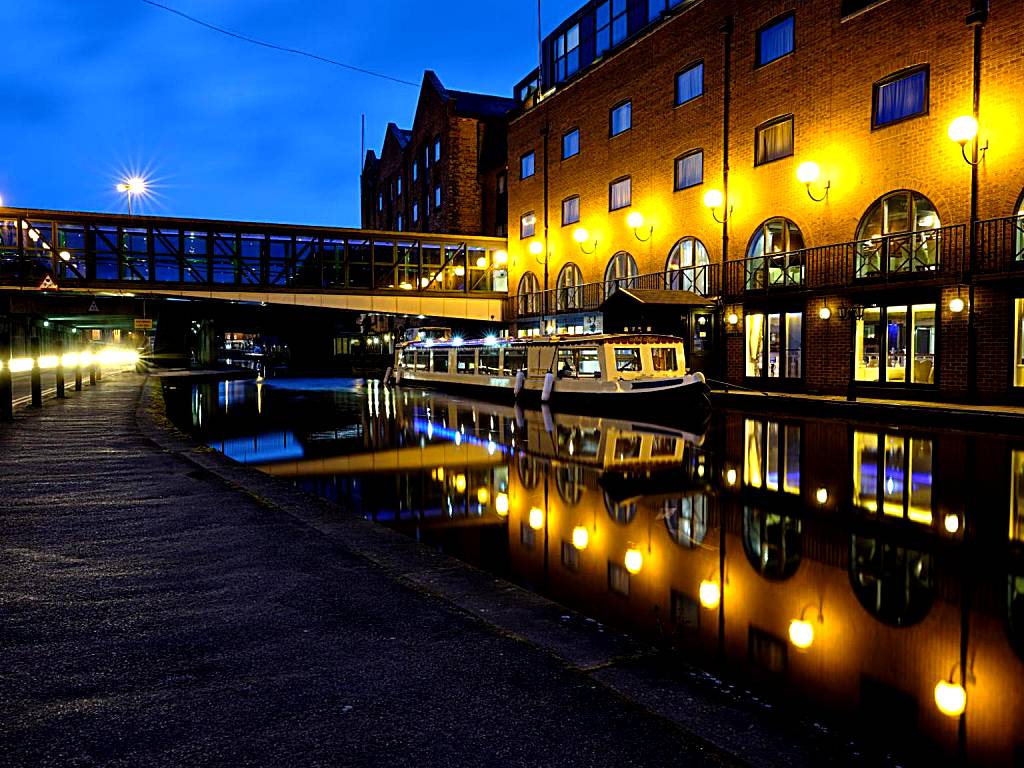 The Mill Hotel and Spa is a charming hotel located alongside the scenic Shropshire Union Canal, just a 5-minute walk from Chester Station. Offering a range of amenities, this hotel is an ideal choice for both leisure and business travelers. The accommodation is divided into two wings on either side of the canal, connected by a stunning glass walled footbridge. Each room is equipped with satellite TVs, free internet access, and bathrooms complete with showers and hairdryers. Guests can indulge in delicious meals at the Canaletto Restaurant & Rialto Bar & Lounge, offering a variety of dining options to suit every palate. Additionally, the hotel boasts a leisure center with an inviting pool for relaxation and rejuvenation after a long day of exploring Chester's attractions such as Chester Racecourse which is less than a 10-minute walk away or taking a short drive to visit Chester Zoo. If you're looking to maintain your fitness routine while traveling, the hotel also offers excellent gym and fitness facilities.
– Picturesque location alongside the Shropshire Union Canal
– Well-appointed rooms with modern amenities
– Multiple dining options available on-site
– Convenient proximity to popular attractions like Chester Racecourse and Chester Zoo
– Excellent gym and fitness center facilities
Brook Mollington Banastre Hotel & Spa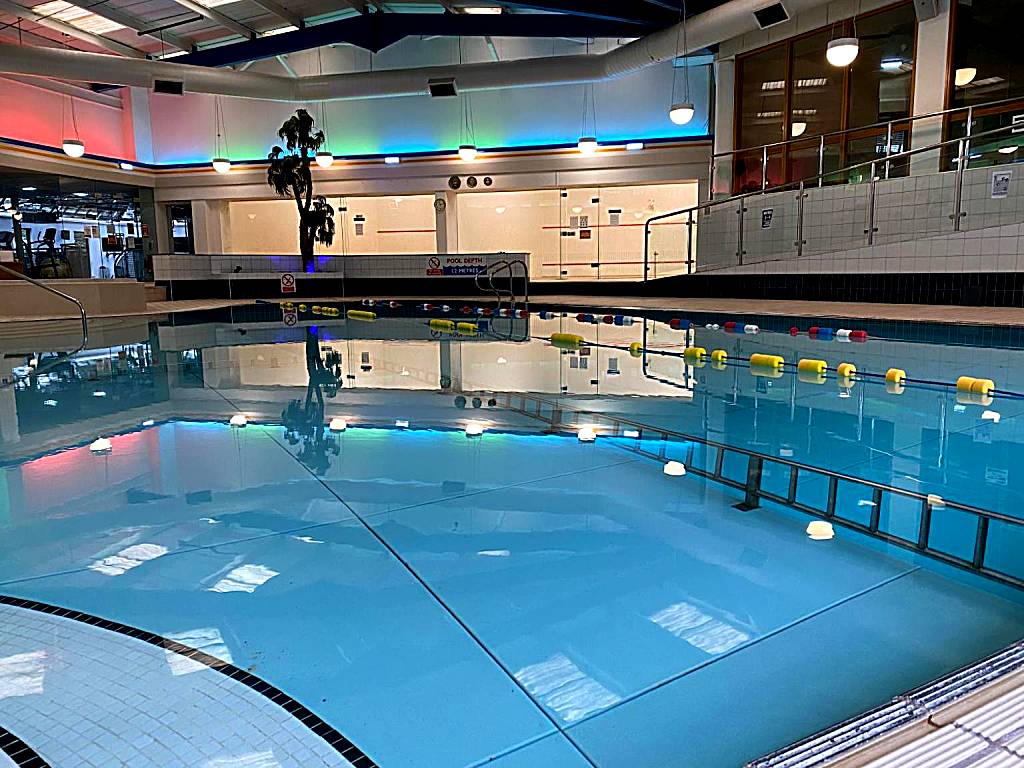 Located just 3.2 kms from Chester's city centre, Brook Mollington Banastre Hotel & Spa is a beautiful country-house hotel surrounded by lovely grounds. Offering free Wi-Fi and parking, this 3-star hotel features an indoor swimming pool for guests to enjoy. Dating back to 1853, the historic hotel offers comfortable rooms equipped with a work desk, flat-screen TV, and free WiFi. Some rooms also offer garden views. Guests can dine at the Garden Room Restaurant which serves modern cuisine overlooking the gardens or enjoy afternoon tea, light snacks, and drinks at the lounge bar or informal Brasserie in the Health Club. The hotel's location is ideal for those traveling via the M56 motorway and it is just a 5-minute drive to Cheshire Oaks Shopping Outlet. Ellesmere Port and Chester Zoo can be reached within 10 minutes by car while Chester Racecourse is only a short drive away.
– Convenient location near city centre
– Free Wi-Fi and parking
– Indoor swimming pool
– Beautiful grounds with garden views from some rooms
– On-site dining options including a restaurant and brasserie
Chester Hotels with Gym Information
| | |
| --- | --- |
| 🛎️ Hotels with Gym in Chester | 8 |
| 💰 Hotel prices starting from | $172 |
| 💵 Highest price | $1060 |
| 🥇 Average Review Score | 7.6/10 |
| 🛏️ Average number of Rooms | 107 |
FAQ
Is there a hotel with a gym in Chester?
Yes, there are several hotels in Chester that offer gym facilities. Whether you prefer a luxury hotel or a budget-friendly option, you can find establishments with well-equipped gyms to cater to your fitness needs during your stay in the city.
Can I use the hotel's gym for free as a guest?
The availability and conditions of accessing the gym vary from hotel to hotel. Some hotels may include complimentary access to their gym facilities for guests as part of their room package, while others may charge an additional fee. It is always advisable to check with the specific hotel about their policy regarding access and any associated charges.
What kind of equipment can I expect to find in these gyms?
Hotels with gyms in Chester typically offer a range of equipment suitable for various workouts. You can expect to find cardiovascular machines such as treadmills, stationary bikes, and ellipticals, as well as weightlifting equipment such as dumbbells and weight machines. Some establishments may also have additional amenities like yoga mats or exercise balls.
Are there any 24-hour gyms available at hotels in Chester?
While 24-hour gyms might not be very common within hotels in Chester, some establishments do provide extended opening hours for their fitness facilities. It is recommended to inquire about the operating hours when booking your accommodation if you require late-night or early-morning access to the gym.
Do I need to bring my own workout attire and towels when using the hotel's gym?
Most hotels with gyms provide basic amenities like towels and sometimes even workout clothing upon request. However, it is best to confirm this information beforehand by contacting the specific hotel directly or referring to their website. Bringing your own workout attire ensures comfort during exercising sessions while using the provided towels helps maintain hygiene standards set by these establishments
Popular Hotels With Fitness Center destinations