Welcome to Stavanger, Norway – a vibrant city nestled between stunning fjords and picturesque landscapes. If you're a fitness enthusiast who loves to stay active even while traveling, then you're in for a treat. In this article, we'll be exploring the best accommodations in Stavanger that offer state-of-the-art fitness facilities.
Stavanger is not only known for its natural beauty but also for its commitment to health and wellness. Whether you're an avid gym-goer or just looking to break a sweat during your stay, these hotels with gymnasiums will cater to all your fitness needs. From modern equipment and spacious workout areas to qualified trainers who can guide you through your exercise routine, these hotels go above and beyond to ensure your well-being is taken care of.
Imagine waking up in the morning, energized by the breathtaking views outside your window, ready to hit the treadmill or lift some weights at the hotel's fitness center. After an invigorating workout session, you can unwind with a refreshing swim in the pool or relax those tired muscles in the sauna or steam room. With these top-notch amenities available right at your fingertips, there's no excuse not to maintain your fitness goals while enjoying all that Stavanger has to offer.
So pack your workout gear and get ready for an exciting adventure filled with scenic wonders and revitalizing workouts at these amazing hotels with gyms in Stavanger!
Best Stavanger Hotels With Gym And Fitness Center
Scandic Stavanger City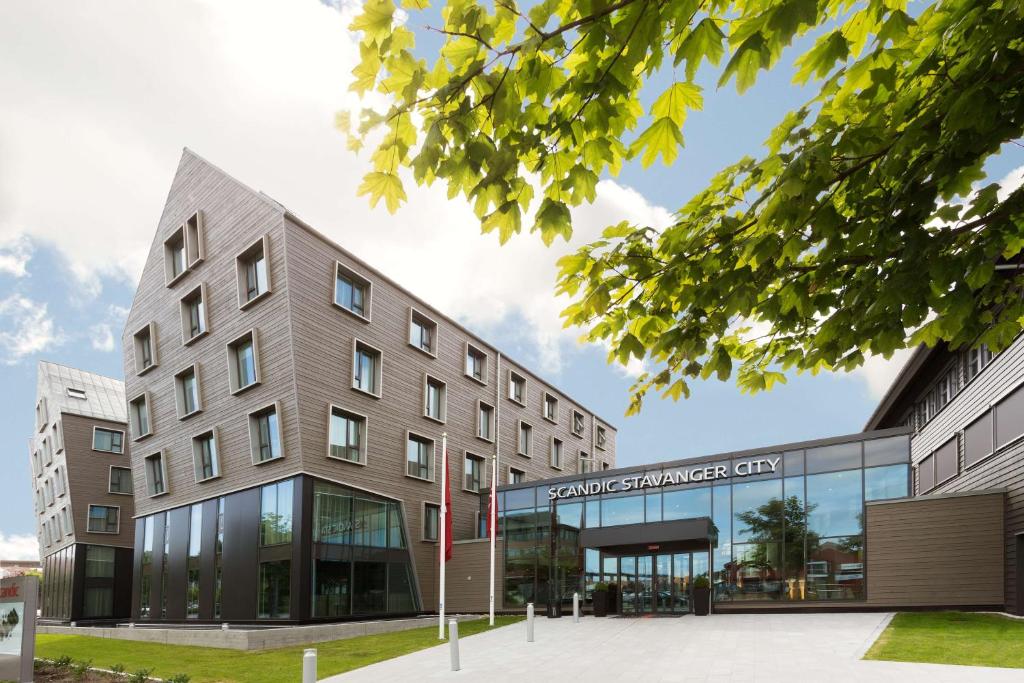 Located in Stavanger's bustling harbour area, Scandic Stavanger City is a modern hotel offering comfortable rooms with free WiFi and flat-screen TVs. The hotel is conveniently situated within a 10-minute walk of Stavanger Old Town and the dining and shopping districts are just a short 5-minute stroll away. Each guest room at Scandic Stavanger City features amenities such as a safety deposit box, work desk, and private bathroom with a shower or bathtub. Guests can start their day with a delicious buffet breakfast that includes organic options. For lunch and dinner, the hotel's restaurant Varmen serves dishes made from fresh local ingredients in its open kitchen. Afterward, guests can unwind with drinks at the bar area. Leisure facilities include a gym for those who want to keep up with their fitness routine while traveling, and there is also a small shop available in the lobby for any last-minute needs. Byparken Park is just 650 meters away for guests looking to enjoy some outdoor activities, and Stavanger Train Station can be reached with a pleasant 20-minute walk from the hotel.
– Convenient location near Stavanger Old Town
– Free WiFi access
– Buffet breakfast with organic options
– Fresh local ingredients used in restaurant meals
– Gym facilities available
Clarion Hotel Energy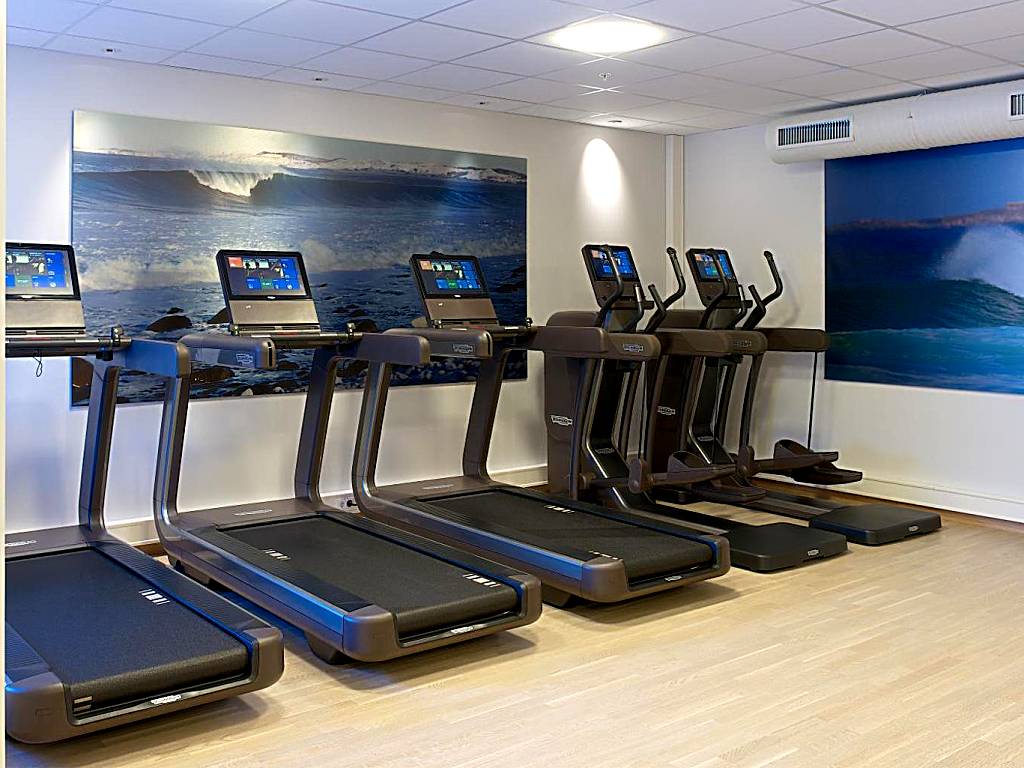 Located in Stavanger, Clarion Hotel Energy is situated 2.6 km from Stavanger University Hospital. This hotel offers a range of amenities including a restaurant, bar, and free WiFi throughout the property. Each air-conditioned room features a flat-screen TV and some include a seating area for added convenience. The private bathrooms are fitted with a bath or shower and come with free toiletries and a hairdryer. Additional facilities at this hotel include a well-equipped gym and fitness center for guests to enjoy. The 24-hour front desk is available to assist guests with any queries or requests. For those looking to explore the area, activities such as golfing, hiking, and bike hire can be arranged through the hotel. Clarion Hotel Energy is also conveniently located near attractions such as Stavanger Maritime Museum (3 km) and Stavanger Art Museum (3 km), while Sola Airport is just 9 km away.
– Convenient location close to Stavanger University Hospital
– Free WiFi throughout the property
– Well-equipped gym and fitness center
– Helpful 24-hour front desk assistance
– Nearby attractions like the Stavanger Maritime Museum and Art Museum
Thon Hotel Maritim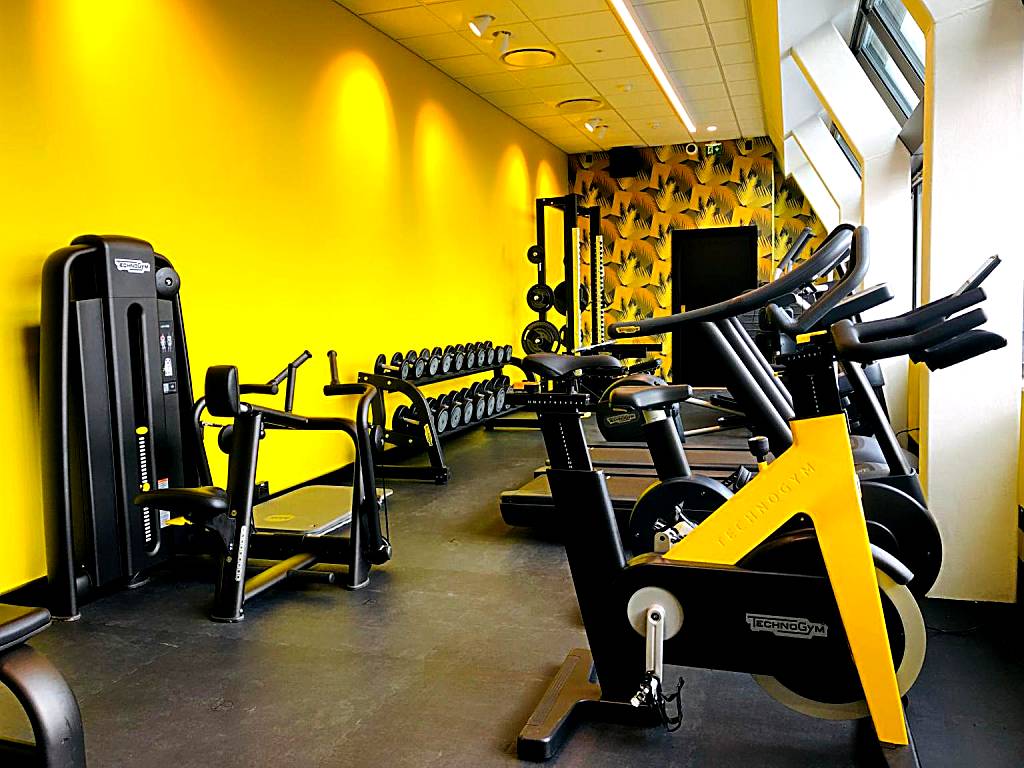 Thon Hotel Maritim is a charming hotel that offers stunning views of Lake Breiavatnet. Guests can enjoy the convenience of free Wi-Fi and indulge in a delicious buffet breakfast with organic options. The hotel's rooms are equipped with cable TV, private bathrooms, and work desks, ensuring a comfortable stay. With its eco-friendly approach, Thon Hotel Maritim also features a gym and fitness center for guests who want to stay active during their travels. Additionally, the hotel boasts an outdoor area with cozy sofas where guests can unwind with a refreshing drink. Its prime location allows easy access to Stavanger Train and Bus Station as well as popular attractions like Stavanger's waterfront and Old Stavanger. Nearby, visitors will find numerous shops, bars, and restaurants for their entertainment.
Pros:
– Stunning views overlooking Lake Breiavatnet
– Free Wi-Fi for convenient connectivity
– Delicious buffet breakfast with organic options
– Eco-friendly facilities including a gym and fitness center
– Great location near transportation hubs and popular attractions
Other places to stay in Stavanger
Hotels With Fitness Center In Downtown Stavanger
Located in the heart of downtown Stavanger, visitors will find a plethora of hotels that boast state-of-the-art fitness centers. These hotels understand the importance of health and wellness, offering guests access to top-notch exercise facilities during their stay. Whether you're a fitness enthusiast or simply looking to maintain your routine while traveling, these downtown hotels with gyms provide a wide range of equipment and amenities to meet your needs. From spacious fitness studios equipped with cardio machines and free weights to group exercise classes for those seeking an interactive workout experience, these well-appointed hotels ensure that guests can stay active and healthy throughout their visit to Stavanger.
Scandic Stavanger Forus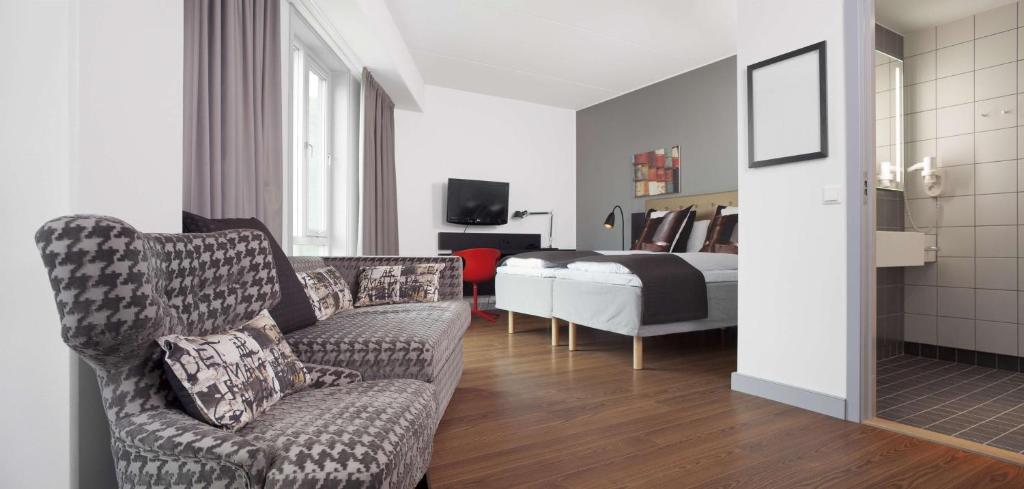 Scandic Stavanger Forus is a modern hotel located in the Stavanger Forus business park, just 11 km south of the city centre. The hotel offers bright and stylish rooms with wooden floors, flat-screen TVs, refrigerators, and free WiFi. Guests can enjoy cable and pay TV options, a minibar, and private bathrooms with showers in each room. The hotel also provides free bicycle rentals and gym access for guests to stay active during their stay. Scandinavian cuisine made with fresh local produce is served at the on-site restaurant, while the lobby shop offers snacks, drinks, and toiletries for convenience. Additionally, the hotel features conference rooms that can accommodate up to 500 people. Stavanger Airport, Sola is only a 10-minute drive away from Scandic Stavanger Forus Hotel, and the popular Kvadrat Shopping Centre is situated just 2 km away.
Pros:
– Convenient location in the Stavanger Forus business park
– Modern rooms with flat-screen TVs and refrigerators
– Free WiFi access throughout the hotel
– Complimentary bicycle rentals and gym access available
– On-site restaurant serving delicious Scandinavian cuisine based on fresh local produce
Clarion Hotel Stavanger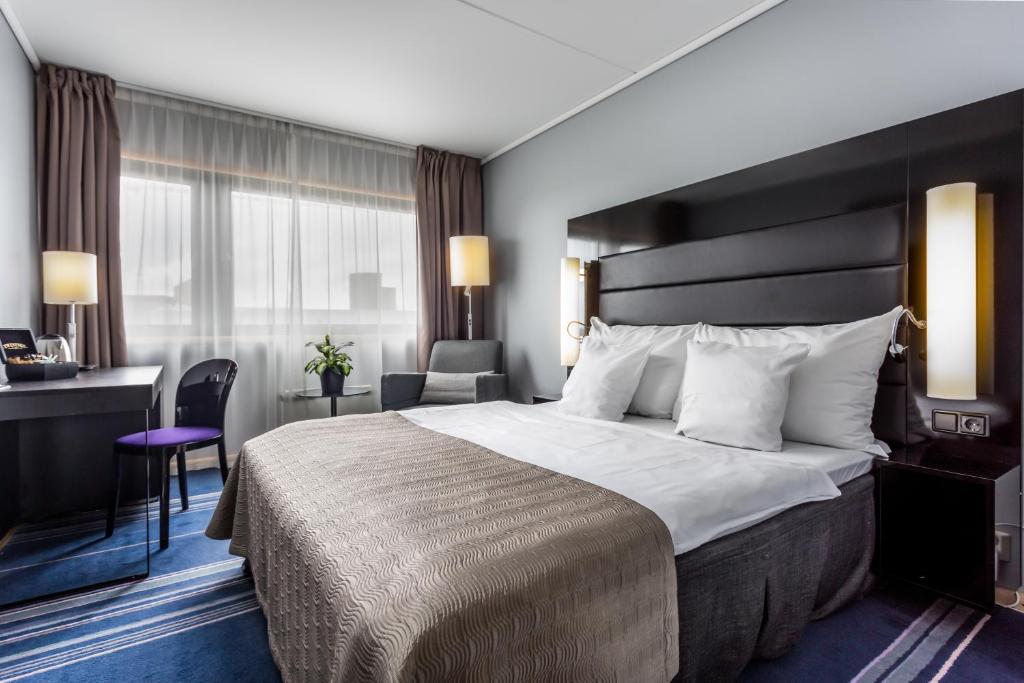 Located in the heart of Stavanger, Clarion Hotel Stavanger is a conveniently situated hotel just a 5-minute walk from Kirkegata pedestrian street. The hotel offers free Wi-Fi and stylish Scandinavian-style rooms with flat-screen TVs and comfortable Duxiana beds. Each guest room at Clarion Stavanger Hotel is thoughtfully appointed with Scandinavian designer furniture and an electric kettle for added convenience. A minibar and work desk can also be found in each room. Guests can enjoy delicious international dishes inspired by the flavors of New York at the Kitchen & Table restaurant, or have refreshing drinks and light meals at Kitchen & Table Bar. For stunning panoramic views, head to the 14th floor where you can take in the sights of Stavanger. The hotel also showcases beautiful art pieces by local artist Kjell Pahr Iversen throughout its premises. With Stavanger Train Station only 300 meters away, transportation is easily accessible, while attractions like Stavanger Archaeological Museum are just an 8-minute walk from the hotel.
– Convenient central location
– Stylish Scandinavian design
– Free Wi-Fi
– On-site restaurant serving international cuisine
– Panoramic views from the 14th floor
Stavanger Hotels with Gym Information
| | |
| --- | --- |
| 🛎️ Hotels with Gym in Stavanger | 5 |
| 💰 Hotel prices starting from | $226 |
| 💵 Highest price | $1275 |
| 🥇 Average Review Score | 8.2/10 |
| 🛏️ Average number of Rooms | 11 |
FAQ
1. Are there hotels in Stavanger with an on-site gym?
Yes, there are several hotels in Stavanger that offer on-site gyms for their guests. These gyms are equipped with state-of-the-art fitness equipment and provide a variety of exercise options to cater to different fitness levels and preferences. Guests can enjoy working out at their convenience without having to leave the hotel premises.
2. What facilities can I expect at the gym in Stavanger hotels?
The gyms in Stavanger hotels usually offer a range of modern facilities such as cardio machines, weightlifting equipment, free weights, yoga mats, and sometimes even personal trainers or group fitness classes. Some hotels may also have additional amenities like sauna, steam room, or swimming pool to complement your workout routine.
3. Do all Stavanger hotels charge an extra fee for using the gym?
Not all Stavanger hotels charge an extra fee for using their gym facilities. While some upscale hotels may include access to the gym as part of their overall room rate, others may require guests to pay a nominal fee or offer day passes specifically for using the gym.
4. Can non-guests use the gyms in Stavanger hotels?
In most cases, gyms in Stavanger hotels are primarily open for registered guests only as they are considered as added value facilities exclusively provided for them. However, some larger establishments might allow non-guests to purchase day passes or memberships upon availability.
5. Are there any specific COVID-19 safety measures implemented at the hotel gyms in Stavanger?
Yes, due to the ongoing pandemic situation, all hotel gyms in Stavanger adhere strictly to COVID-19 safety measures and guidelines set by local health authorities. This includes regular sanitization of equipment and high-touch surfaces, maintaining social distancing protocols within the gym area, providing hand sanitizer stations, and requiring guests to wear face masks while working out.
Popular Hotels With Fitness Center destinations