Welcome to Kyoto, Japan – a city that seamlessly blends ancient traditions with modern conveniences. If you're planning a visit to this enchanting destination and are in search of accommodation that not only offers comfort but also caters to your fitness needs, look no further than our guide to Hotels With Gym in Kyoto. Whether you're an avid gym-goer or simply want to stay active while exploring the city, these hotels ensure that you won't have to compromise on your fitness routine during your stay.
Kyoto boasts a wide array of hotels equipped with state-of-the-art fitness facilities, guaranteeing an invigorating experience for guests. From boutique establishments nestled in historic neighborhoods to luxurious high-rises boasting panoramic views, there is something for every traveler's preference and budget. Swap the traditional sightseeing route for a refreshing workout session before venturing out into the bustling streets of Kyoto – because who says you can't indulge in both cultural exploration and physical well-being? So lace up your sneakers and get ready to discover the best Hotels With Gym in Kyoto!
Best Kyoto Hotels With Gym And Fitness Center
Hotel Granvia Kyoto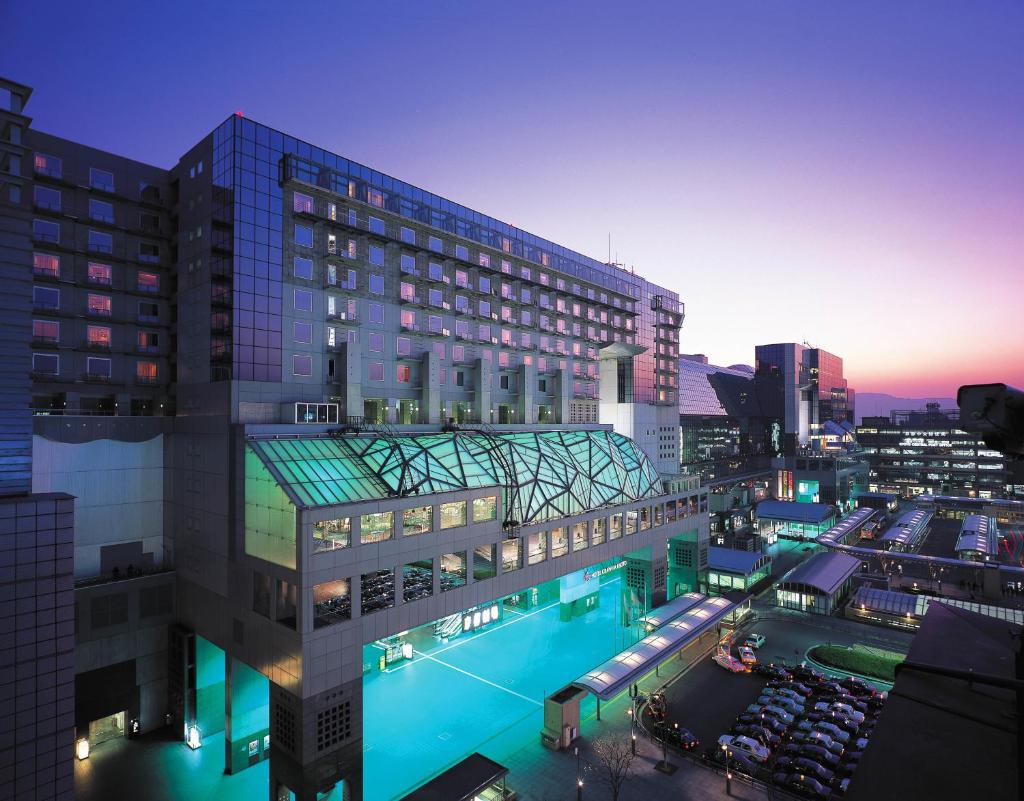 Hotel Granvia Kyoto is a luxurious hotel located within Kyoto Station. It offers an indoor swimming pool, fitness center, and nine dining options. The rooms are spacious with chic decor and modern facilities. Additional charges apply for the use of the swimming pool and fitness center. Free WiFi is available throughout the property, and the rooms have large windows, LCD TVs, extra-long beds, minibars, and electric kettles. Guests can relax in the steam room or hot tub and admire over 1000 artworks displayed in the hotel. The hotel is conveniently situated near Kyoto Station's shopping mall and museum. Cafe Restaurant Le Temps serves light dishes while other restaurants offer Japanese specialties. There is also a bar on-site that provides in-room dining until midnight. Hotel Granvia Kyoto is just a short walk from Kyoto Tower and within easy reach of popular attractions such as Arashiyama area, Fushimi Inari Shrine, and Kiyomizu Temple.
– Luxury hotel with indoor pool
– Convenient location within Kyoto Station
– Spacious rooms with modern facilities
– Multiple dining options offering Japanese specialties
– Over 1000 artworks displayed in the hotel
Moxy Kyoto Nijo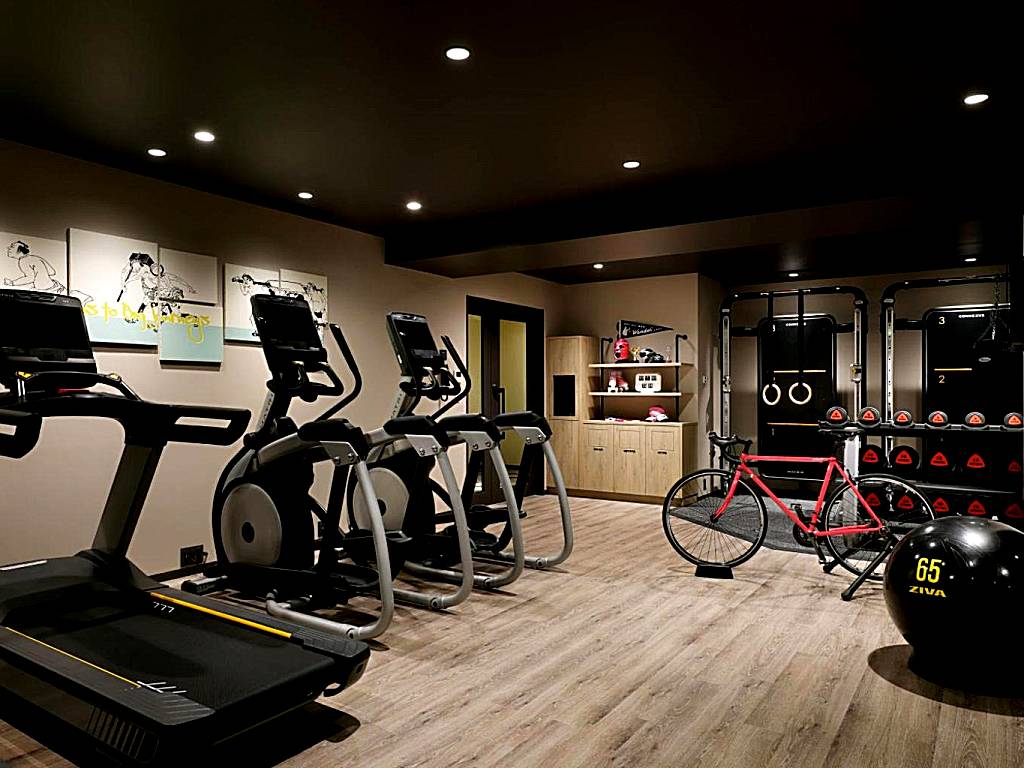 Opened in May 2021, Moxy Kyoto Nijo is a 4-star hotel located in Kyoto. This hotel offers a fitness center, shared lounge, terrace, and restaurant. With a 24-hour front desk and luggage storage space, guests can enjoy their stay with ease. The property is conveniently situated just 1 km from Nijo Castle and less than 1 km from the city center. The air-conditioned rooms are well-equipped with amenities such as a desk, kettle, fridge, safety deposit box, flat-screen TV, and private bathroom with a bidet. Bed linen and towels are provided in each room. Guests can start their day with a buffet breakfast at the accommodation. Additionally, the hotel offers activities like cycling for guests to enjoy in and around Kyoto. Popular attractions such as the Kyoto International Manga Museum (1.8 km) and Kyoto Shigaku Kaikan Conference Hall (2.5 km) are nearby. For convenience, Moxy Kyoto Nijo provides a paid airport shuttle service from Itami Airport which is approximately 45 km away.
Pros:
– Convenient location near Nijo Castle and city center
– Well-equipped rooms with modern amenities
– Fitness center available for guests to stay active during their stay
– Variety of activities offered including cycling
– Paid airport shuttle service for easy transportation
Four Seasons Hotel Kyoto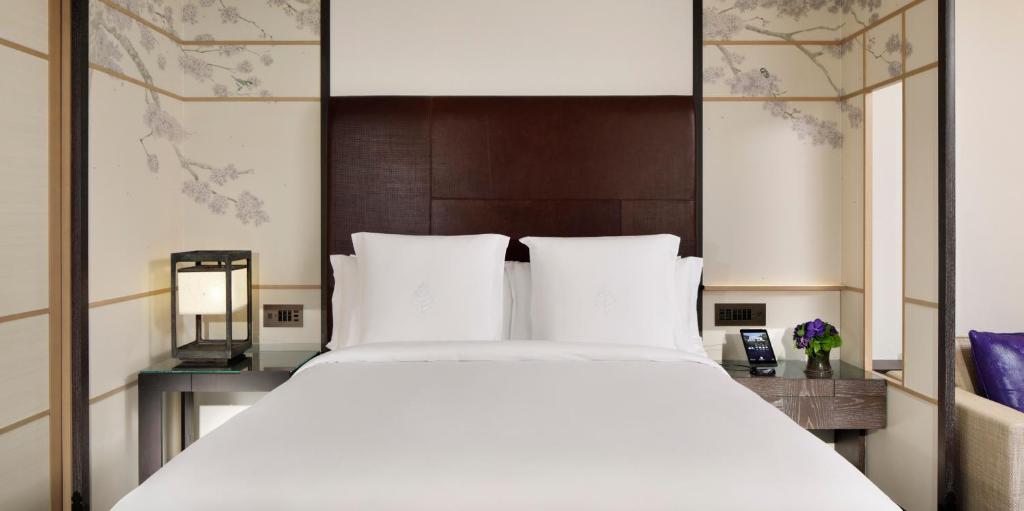 Four Seasons Hotel Kyoto, opened in 2016, offers a range of luxurious amenities and stunning views. The hotel features a sushi bar and tea house by the picturesque Shakusuien Japanese garden, as well as a Western-style restaurant and lounge. Spa facilities at the hotel include an indoor swimming pool, whirlpools, saunas, steam rooms, and spa treatment rooms. Each room is equipped with an iPad for accessing hotel services, a flat-screen TV with DVD player and video on demand, and coffee maker. The hotel also boasts a 24-hour fitness center with various equipment and machines. Guests can enjoy delectable dishes made from local ingredients while overlooking the beautiful pond garden at The Brasserie or indulge in pastries, coffees, and teas at The Lounge. Located just minutes away from Kyoto Station, Four Seasons Hotel Kyoto provides easy access to popular attractions such as Kiyomizu-dera Temple and Tofuku-ji Temple.
Pros:
– Stunning views of the Shakusuien Japanese garden
– Luxurious amenities including an indoor swimming pool
– Convenient location near Kyoto Station
– Variety of dining options available onsite
– Well-equipped 24-hour fitness center
Other places to stay in Kyoto
Hotels With Fitness Center In Downtown Kyoto
Downtown Kyoto boasts a wide range of hotels with fitness centers that cater to travelers seeking convenient access to workout facilities during their stay. These hotels provide guests with well-equipped gyms, featuring state-of-the-art exercise equipment and various fitness classes, ensuring visitors can maintain their exercise regime while exploring the historic city of Kyoto.
Hyatt Regency Kyoto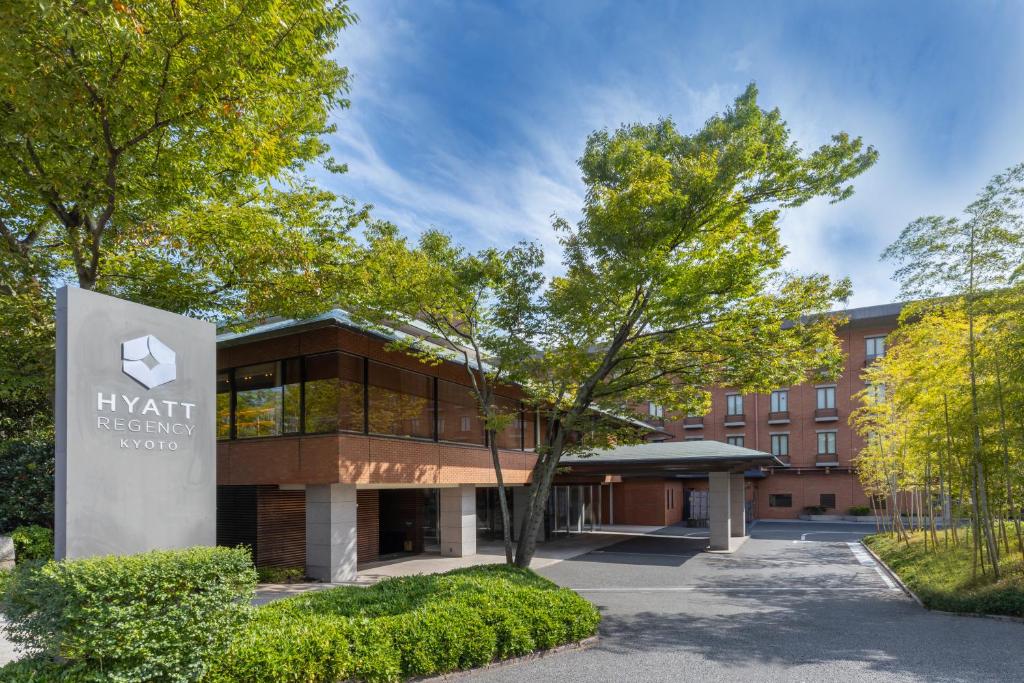 The Hyatt Regency Kyoto is a stylish hotel with spacious rooms and free Wi-Fi in the lobby. It is conveniently located just a 5-minute drive from Kyoto Station. The hotel offers a fitness center, spa services, and rental bicycles for guests to enjoy. Private parking is available on site for an additional charge. The elegant rooms are decorated in light natural tones and feature amenities such as a 32-inch plasma TV, DVD player, minibar, and safe. Guests can also indulge in various treatments at the Riraku Spa including shiatsu, acupuncture, and aromatherapy. The hotel provides a 24-hour concierge service, souvenir shop, and babysitting services for added convenience. There are three restaurants to choose from: cafe 33 serving cafe cuisine, Touzan offering Japanese cuisine, and Trattoria Sette specializing in Italian food. Additionally, the hotel has a bar, pastry shop,and room service available. The Hyatt Regency Kyoto is conveniently located within walking distance of Shichijo Station as well as popular attractions such as Kyoto National Museum and Sanjusangen-do Temple.The express train from Kyoto Station can easily transport guests to Kansai International Airport in just 75 minutes while limousine buses depart from Kyoto Station for Osaka Itami Airport taking approximately 55 minutes.
– Spacious rooms
– Free Wi-Fi at lobby
– Fitness center
– Spa services
– Rental bicycles
The Hotel Seiryu Kyoto Kiyomizu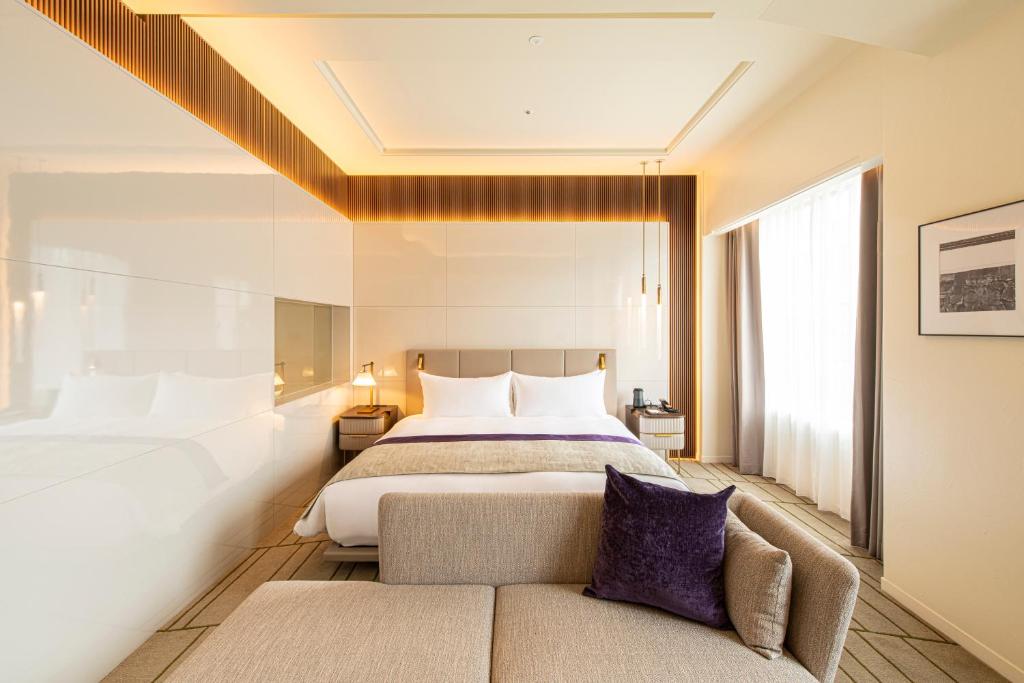 The Hotel Seiryu Kyoto Kiyomizu is a luxurious 5-star hotel that opened in January 2020. It offers a range of amenities including a fitness centre, garden, terrace, and restaurant. The hotel also provides room service, a 24-hour front desk, and free WiFi for guests to enjoy. Additionally, there is a bar on-site where guests can relax and unwind. The accommodation is conveniently located near popular attractions such as Kiyomizu-dera Temple, Gion Shijo Station, and Sanjusangen-do Temple. For those traveling by air, the nearest airport is Itami Airport which is approximately 46 km away.
– Recently opened (January 2020)
– Offers a fitness centre
– Free WiFi available
– Convenient location near popular tourist spots
– Bar on-site for guests to enjoy
THE THOUSAND KYOTO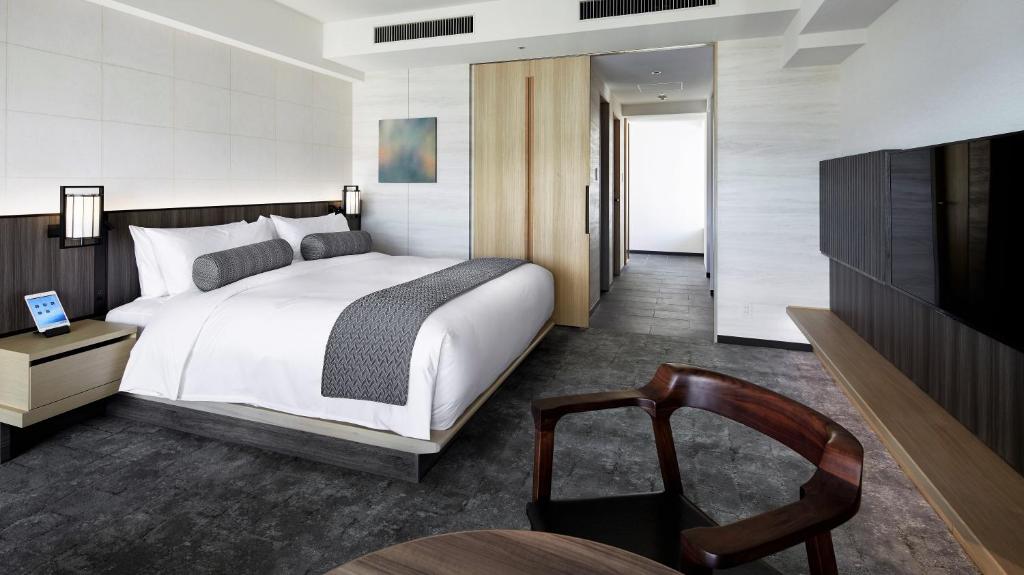 The Thousand Kyoto is a hotel located in the Shimogyo Ward district of Kyoto. It offers air-conditioned rooms with satellite flat-screen TVs, free WiFi, and private parking on site. The hotel features a restaurant, a 24-hour front desk, and room service. Guests can easily visit nearby attractions such as TKP Garden City Kyoto and Sanjusangen-do Temple. The nearest airport, Itami Airport, is 46 km away.
– Air-conditioned rooms with satellite flat-screen TV
– Free WiFi
– Private parking on site
– Restaurant available
– Convenient location near attractions
Kyoto Hotels with Gym Information
| | |
| --- | --- |
| 🛎️ Hotels with Gym in Kyoto | 6 |
| 💰 Hotel prices starting from | $123 |
| 💵 Highest price | $1431 |
| 🥇 Average Review Score | 8.8/10 |
| 🛏️ Average number of Rooms | 29 |
FAQ
Can I find hotels with a gym in Kyoto?
Yes, there are several hotels in Kyoto that offer fitness facilities including gyms. These hotels understand the importance of staying active and provide well-equipped gyms for their guests to use during their stay. Whether you prefer cardio exercises or weight training, you can easily find a hotel with a gym that suits your fitness needs in Kyoto.
Are hotel gyms in Kyoto well-maintained?
Yes, most hotel gyms in Kyoto are well-maintained and provide modern exercise equipment. These gyms are regularly maintained by trained staff to ensure that all machines and equipment are functioning properly. Additionally, cleanliness is given high priority, so you can expect a clean and hygienic environment while working out at these hotel gyms.
Do I need to pay extra for using the gym facilities at hotels in Kyoto?
The policy regarding the usage of gym facilities may vary from hotel to hotel in Kyoto. Some hotels include complimentary access to their gym facilities for all guests as part of their amenities. However, there might be certain luxury or boutique hotels that charge an additional fee for using the gym. It is recommended to check with your chosen hotel beforehand to avoid any surprises.
Are there any 24-hour gym facilities available at hotels in Kyoto?
While it's not common to find 24-hour gym facilities at most hotels in Kyoto, there are some establishments that offer extended hours for their fitness centers. These hours typically range from early morning until late evening, giving guests ample time for exercising during their stay. Remember to check the specific operating hours of the gym facility at your chosen hotel prior to arrival.
Can I enjoy other wellness amenities along with the gym at hotels in Kyoto?
Absolutely! Many hotels in Kyoto understand the importance of overall wellness and offer additional amenities along with their gyms. You can often find spa services like massages or sauna rooms where you can relax and rejuvenate after a workout. Some hotels even provide yoga or fitness classes for guests looking to diversify their exercise routine. Be sure to inquire about these wellness amenities when making your hotel reservation in Kyoto.
Popular Hotels With Fitness Center destinations